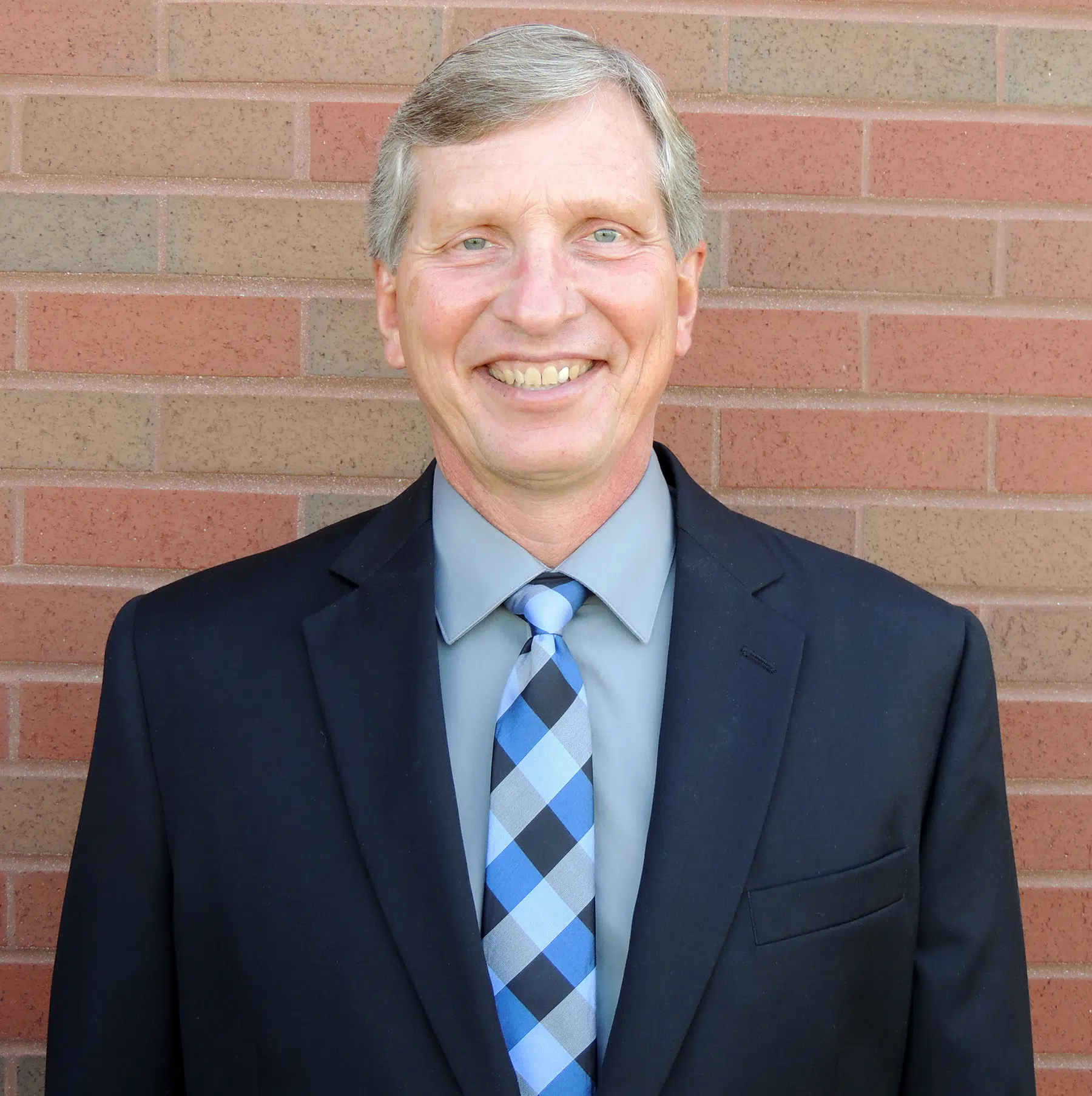 Dennis Ehrat retired from The First National Bank on March 31 after nearly 43 years. Ehrat was the branch manager of FNB's Financial Center in Vandalia and also oversaw the Investment Center and Trust Department. However, his career covered a lot of territory.
Ehrat, who grew up on a rural Fayette County dairy farm, received a degree in data processing at Lakeland College because it was "an up and coming thing." Ehrat was finishing up his degree when he was hired by The First National Bank to implement its first computer system. Ehrat fondly recalls those early months working with Les Vaughan developing FNB's first in-house computer. "Data processing gave me the opportunity to work with all of FNB's departments and develop many friendships," Ehrat said.
Twenty years later brought a new assignment. FNB had just entered into an agreement with a brokerage firm and Ehrat was selected to head up the Investment Center. "I was fortunate to have the chance to enjoy two completely different careers at the bank," Ehrat reflected. "Getting to know people and forging friendships with the clients was a definite plus."
Ehrat's role at The First National Bank continued to evolve and in 2007 the Trust Department was added to his duties. "FNB needed someone to do investment analysis and to manage the bank's investment portfolio. I was able to bring Brock Brannon on board to focus on the areas I had previously worked."
When the bank's Financial Center opened in 2009, then President Ernie Chappel named Ehrat as the branch manager. Ehrat explained, "While I had experience in most of the areas covered in our building, this was my first time managing multiple departments." Ehrat leaves FNB proud of his accomplishments, the friends he's made, and the branch and co-workers he's managed in recent years.
Michelle Alstat, assistant trust officer, reflected on Ehrat's career at FNB, "Dennis will be greatly missed at FNB. He made sure to say good morning to everyone, and ask how they were doing. I believe he actually cared about the answer he got to that question, too. Words can't express what he has done for FNB not just from a financial standpoint, but from his ability to develop personal relationships with his customers."
Candy Hall, First National Bank Vice President and Senior Risk Officer/Compliance Officer, has worked with Ehrat for over 40 years. "Dennis has always placed customer service first. He's persistent and he's dedicated to his job."
Dennis Ehrat and his wife Bunny have been married for 38 years. They have one daughter, Monica (husband Dustin) Chandler, and two grandchildren, Wyatt and Daisy. In retirement, he plans on enjoying outdoor activities like camping and yardwork and spending time with his grandkids.
The First National Bank, founded in 1865, has three locations in Vandalia and branches in Ramsey, Patoka, Mulberry Grove and Greenville.
###