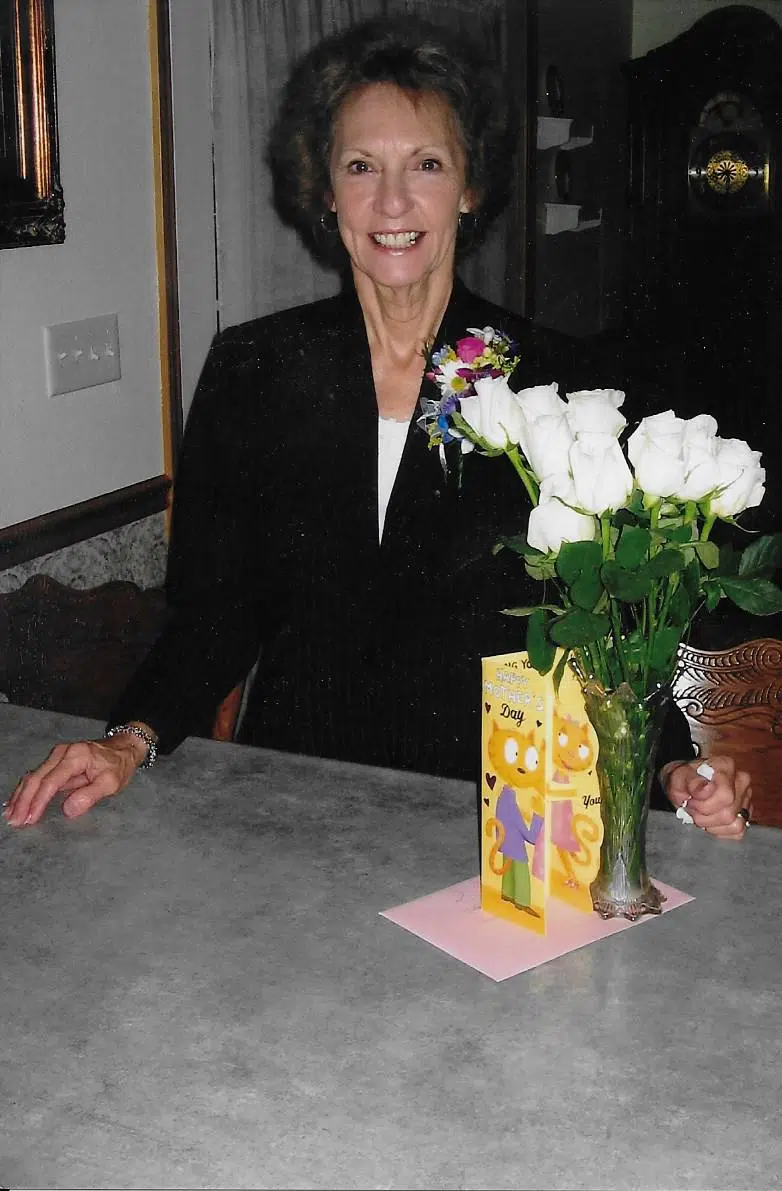 Saundra K. Motycka-Helm, 74, of Vandalia, Illinois, passed away early Saturday, April 8, 2017, at home surrounded by family in Vandalia, IL.
Celebration of Life Service will be held at 11:00 A.M. Saturday, April 22, 2017, at Bethel Baptist Church, Vandalia, with Dr. Ben Foxworth and Rev. Joe Lawson, officiating. Friends may gather at the church at 10:00 A.M. Burial will be held later at Panama Union Cemetery, Panama, IL. Memorials: Bethel Baptist Church, and/or Lighthouse Pregnancy Center, both of Vandalia, IL. Miller Funeral Home, Vandalia, IL, is in charge of arrangements. Online memories and condolences may be shared with the family at www. millerfh.net.
She was born February 10, 1943, in Panama, IL, the daughter of Raymond Lloyd & Violet Lenore (Ash) Henderson. Married Richard "Rick" W. Helm May 14, 1981, Vandalia, IL.
Saundra had dedicated over 3 decades of her life to the healthcare field. Helm received the Woman of Distinction in the Field of Health Award from the Soroptimists in 1993. Dee was delivering Saundra's first grandchild as Saundra received this award. She also received a 2008 Abe Award for her  community service instructing health occupations at the Okaw Area Vocational Center and Fayette Co. Health Department; served on several committees including: Fayette Co. Mental Health, Fayette Co. Habitat For Humanity, and Teen Aid; volunteered with teaching First AID, CPR and A.I.D.S. Awareness; Participated in Summer Lunches for Kids Program; The Divorce Workshop Recovery program; Partners in Reading, Meals on Wheels, March of Dimes, Salvation Army, Girl Scouts, and Christmas toys for under privileged children. She was instrumental in establishing the Lighthouse Pregnancy Center, serving as vice president of the Lighthouse board; and was an active member of Bethel Baptist Church serving on the fellowship committees including: Sunday and Bible school teacher; greeter and nursery worker.
She is survived by: Husband – Rick Helm, Vandalia, IL; Daughter – Dee Motycka-Hill & Roger, Vandalia, IL; Granddaughters: Emily Hill and Grace Hill, both of Vandalia, IL; God sons – Andy & Monica Schwarm, Chicago, IL and Alex & Samantha Schwarm, Glen Ridge, NJ; Sister – Charlene Henderson, Springfield, IL; Other children include: Amy Houston & Bill, Vandalia, IL; Mark Helm, Vandalia, IL; Joshua Helm, MO;  Grandchildren – Cameron W., Sarah, Eva, Cameron J., Vanessa, Destiny, Hannah & Jake; Several Great Grandchildren.
Preceded in death by: Parents and 1 Granddaughter Kayla.