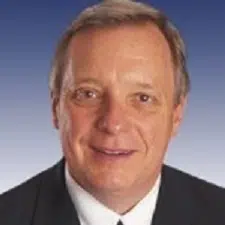 (Washington, DC)  —  Illinois' senior U.S. Senator is stopping short of praising President Donald Trump's airstrike on Syria. But Dick Durbin isn't criticizing the president either. Durbin last night said in a statement that the strike is a "measured response" to the Syrian gas attack that killed hundreds of civilians. Durbin says any further military action, however, will have to go through Congress.

###
Benjamin Yount/acb IL)
Copyright © 2017
TTWN Media Networks Inc.