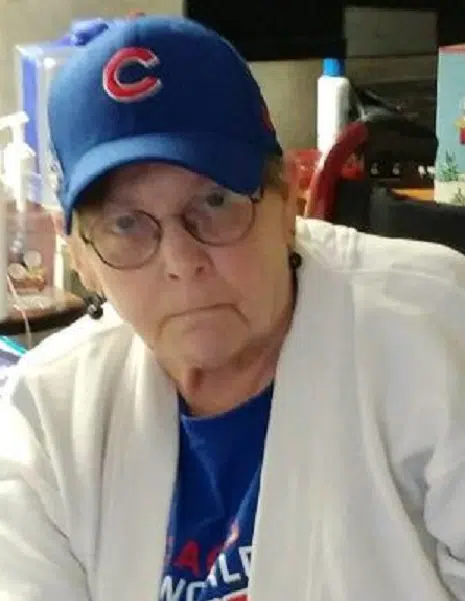 Karen Arlene Anderson, age 76, of formerly of LaClede, Illinois passed away at 9:10 a.m. Wednesday, April 05, 2017 at St. John's Hospital in Springfield, Illinois.
Funeral service will be at 3:00 p.m. Saturday, April 08, 2017 at Pagel Funeral Homes in Edgewood, Illinois. Pastor Roger Long will be officiating. There will be a two-hour visitation prior to the service. Burial will be at Keen's Chapel Cemetery in LaClede, Illinois. Memorials may go to Pagel Funeral Homes to offset funeral expenses or donor's choice. Online condolences may be expressed at www.pagelfuneralhome.com
Karen was born on April 29, 1940 in Iola, Illinois, the daughter of Charles E. and Delia C. (Harville) Anderson. She was a member of the Calvary Baptist Church in Newton, Illinois. Karen was an avid Cubs fan. She loved to do puzzles, crossword puzzles, reading and spending time with friends and family.
She is survived by her son, Michael Lee Followell (wife Samantha) of Newton, Illinois; two daughters, Barbara Lynn Lamar (husband Michael) of Lebanon, Tennessee and Henrietta Faye Heitkamp (husband Marc) of Effingham, Illinois; daughter-in-law, Cathy Followell of Effingham, Illinois; 12 grandchildren and 11 great-grandchildren.
She was preceded in death by her parents, Charles and Delia Anderson; son, Charles Eugene Followell; daughter, Rebecca Ann Followell; three brothers, Donald Anderson, John Anderson, Charles Anderson, Teddie Anderson; three sisters, Nina Louise Anderson, Imogene "Hilda" Anderson and Barbara Joan Anderson