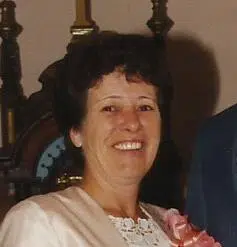 Doris Jean Ruff, 68, of Pinckneyville, IL passed away at 5:42pm, Monday, March 27, 2017 at her home surrounded by family.
A Funeral Service will be held at 11:00am, Saturday, April 1, 2017 at Hohlt & File Funeral Home, Vandalia, IL. Visitation will be held from 9:00-11:00am, prior to services at the funeral home. Burial will follow in Evans Cemetery, rural Vandalia. Arrangements by Hohlt & File Funeral Home, Vandalia; online condolences available at www.hohltandfilefh.com Memorials may be made to the First Pentecostal Church of Vandalia.
Doris was born September 3, 1948 in Vandalia, daughter of Chester and Goldie Faye (Elliott) Diveley.
She worked at Crane Packing in Vandalia for 15 years, and farmed with her husband, Dean Ruff, after the two were married July 25, 1988; she was a former member of the Vandalia Eagles Lodge #3901 and current member of the Pinckneyville Eagles Lodge #2522. Doris was baptized into the Pentecostal faith at the First Pentecostal Church of Vandalia; she loved to fish, farm with her husband, and spend time with her grandchildren.
She is survived by daughter Janesa and husband Randy Whitener of Pinckneyville, son Jason Plunkett and wife Steffanie of Vandalia, step children Dianne and husband Kenneth Kuerth of Gridley, Linda and husband David Sass of Streator, and Dale Ruff and wife Jody of Long Point, brothers Larry Diveley of Vandalia, Eddie Diveley of Vandalia, Scotty Diveley of Center Point, IA, sisters Glenda Hamblin and Linda Cohoon, both of Vandalia, grandchildren Ethan Plunkett, Colton Runge and Chloe Runge, 5 step grandchildren, 9 step great grandchildren, along with many nieces, nephews, and good friends.
She was preceded in death by her parents, husband, brothers Gary and Gale Diveley, and a step grandson.