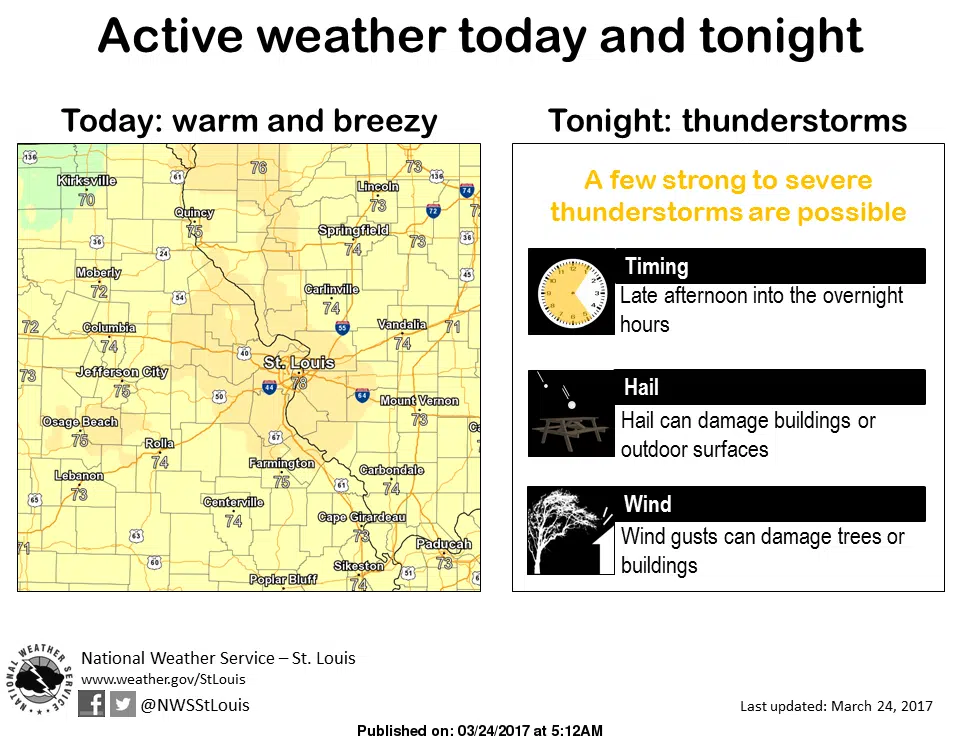 Warmer and changing weather is on the way. We are looking at increasing clouds during the day today and much warmer with a high of 74. It will be windy today with winds gusting out of the south up to 33 miles per hour. Then, showers and thunderstorms are likely for tonight and into Saturday with a low tonight of 58 and a high on Saturday of 68.
Meanwhile, the National Weather Service in St. Louis says that isolated strong to severe thunderstorms will be possible this evening into the early overnight hours mainly across central and southeast Missouri. The main threats with these storms will be locally damaging winds and large hail.
And, the NWS adds that additional strong to severe thunderstorms are expected to develop late Saturday afternoon into early Saturday evening. These thunderstorms will be capable of large hail, damaging winds, and isolated tornadoes.