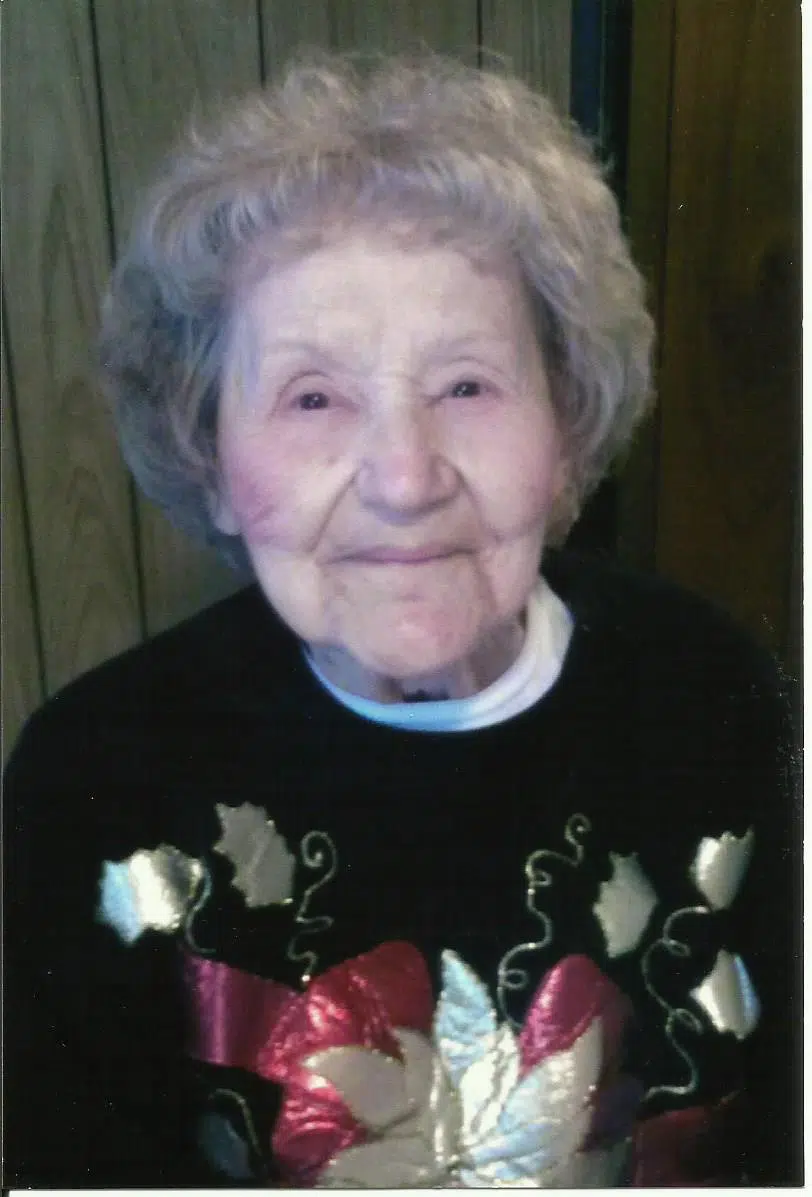 Mabel Marie Winters, 99, of Vandalia, IL, passed away at 9:01am on Sunday, March 19, 2017 at Fayette County Hospital Long Term Care in Vandalia.
A Funeral Service will be held at 11:00am Wednesday, March 22, 2017 at Hohlt & File Funeral Home, Vandalia with Rev. Doug Wodtka officiating. Visitation will be held prior to the services from 10:00am- 11:00am on Wednesday, March 22, 2017 at the funeral home. Burial will follow at McInturff Cemetery, rural Vandalia. Memorials may be made to Fayette County Hospital Long Term Care. Online condolences may be left at www.hohltandfilefh.com
Mabel Marie Winters was born November 17, 1917 in Vandalia, IL, the daughter of George W. and Goldie (Dunham) Hodson. She married Sherman L. Winters on January 11, 1947. Mabel was previously employed by the Johnson Stephens Shinkle Shoe Factory, Princess Peggy Dress Factory, and P. N. Hirsch Factory all in Vandalia.
She is survived by daughter Kathy A. (Winters) Rasmussen of Clearwater, FL; son Mikel L. and wife Jane of Dietrich, IL; grandchildren Douglas Winters and wife Chris, Jennifer and husband Dan Semanisin, and Mikayla Winters; step-grandchildren Jenny and husband Kevin Lange, Sarah and husband Scott Schaefer, Ashley and husband Pat Kreke, and Cliff Westendorf; great grandchildren Hayden Winters and wife Abby, Amelia and husband Zach Shipman, and Audrey Winters; step-great grandchildren Grace Lange, Noah Lange, Owen Kreke, Harrison Kreke, and Caroline Kreke; and former daughter-in-law Susan Winters of Altamont.
She was preceded in death by her parents; husband Sherman L. Winters; brothers Glen, Orville, Harry, Paul, Earl, and Roy Hodson; sisters Hazel Schmitt and Mildred Lott; and step-great grandson David Schaefer.