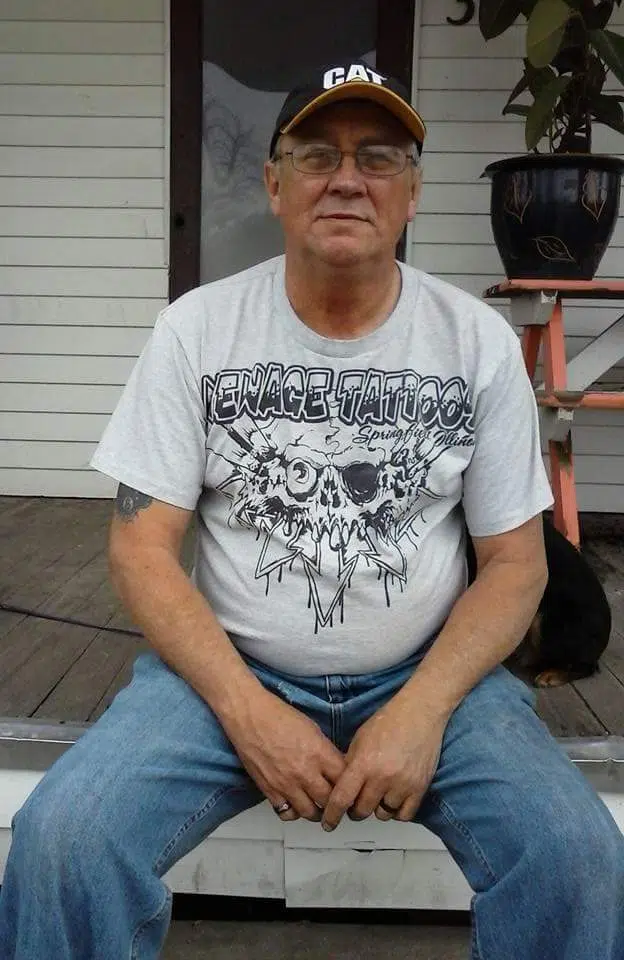 Dale R. Evans, 57, of Ramsey IL, passed away Sunday, March 12, 2017, at Springfield, IL.
A Celebration of Life will be held Saturday March 18, 2017, from 11:00 A.M. to 3:00 P.M. at the Ramsey Christian Church in Ramsey, IL. Memorials: The Dale Evans Family and or the Funeral Home. Miller Funeral Home, Vandalia, IL, is in charge of arrangements. Online memories and condolences may be shared with the family at www. millerfh.net.
He was born October 8, 1959, in Vandalia, IL, the son of Carroll L. & Nancy Jane (Ray) Evans. Dale married Marsha Pacheco December 7, 1981 at Aunt Mary's home in Vandalia, IL. He was a former Truck Driver and Mechanic and affiliated with the Christian Faith.
He is survived by: Daughters – Ramona Evans, Tina Evans and Amber Evans, all of Effingham, IL; 3 Siblings – Sister – Tammy Christian & Barry, Nokomis, IL Brother – Hans Christian & Jessica, Ramsey, IL; Sister – Theresa Stokes & Bill, Ramsey, IL; 5 Grandchildren – Tre, Kaytee, Jaydin, Jonathan & Kiley.
Preceded in death by: Father and Mother; Step-Father – Butch Christian