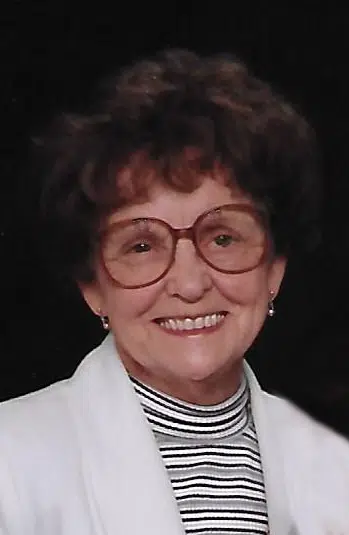 Beulah Ritter, 87, of Effingham, Illinois, formerly of Vandalia, IL, passed away Sunday, March 12, 2017, in Effingham, IL.
Private family services will be held at a later date. Memorials: Ritter Cemetery, Vandalia, IL. Miller Funeral Home, Vandalia, IL, is in charge of arrangements. Online memories and condolences may be shared with the family at www. millerfh.net.
She was born October 13, 1929, in Vandalia, IL, the daughter of George T. & Mary A. (Sperry) England. Married Edwin Gerald "Jerry"  Ritter on June 10, 1950, Vandalia, IL, he passed away November 5, 2011. She was a lifelong Beautician and affiliated with 1st. Christian Church, Effingham, IL.
She is survived by: Sons – David Ritter & Diana, Vandalia, IL and Ken Ritter, Effingham, IL; Daughter – Susie Oertwig & Steve, Champaign, IL; Grandchildren – Mark, Tricia, Stephanie, Nicole & Katie; Great Grandchildren – Jake, Nicholas, A.J., Olivia, Lucas, Elena & Mya; Brother – Kenneth England, Pekin, IL; Sister – June McFarland, Decatur, IL.
Preceded in death by: Parents; Husband of 66 yrs.; Brother – Lee England; and Sister – Remola Eyman.