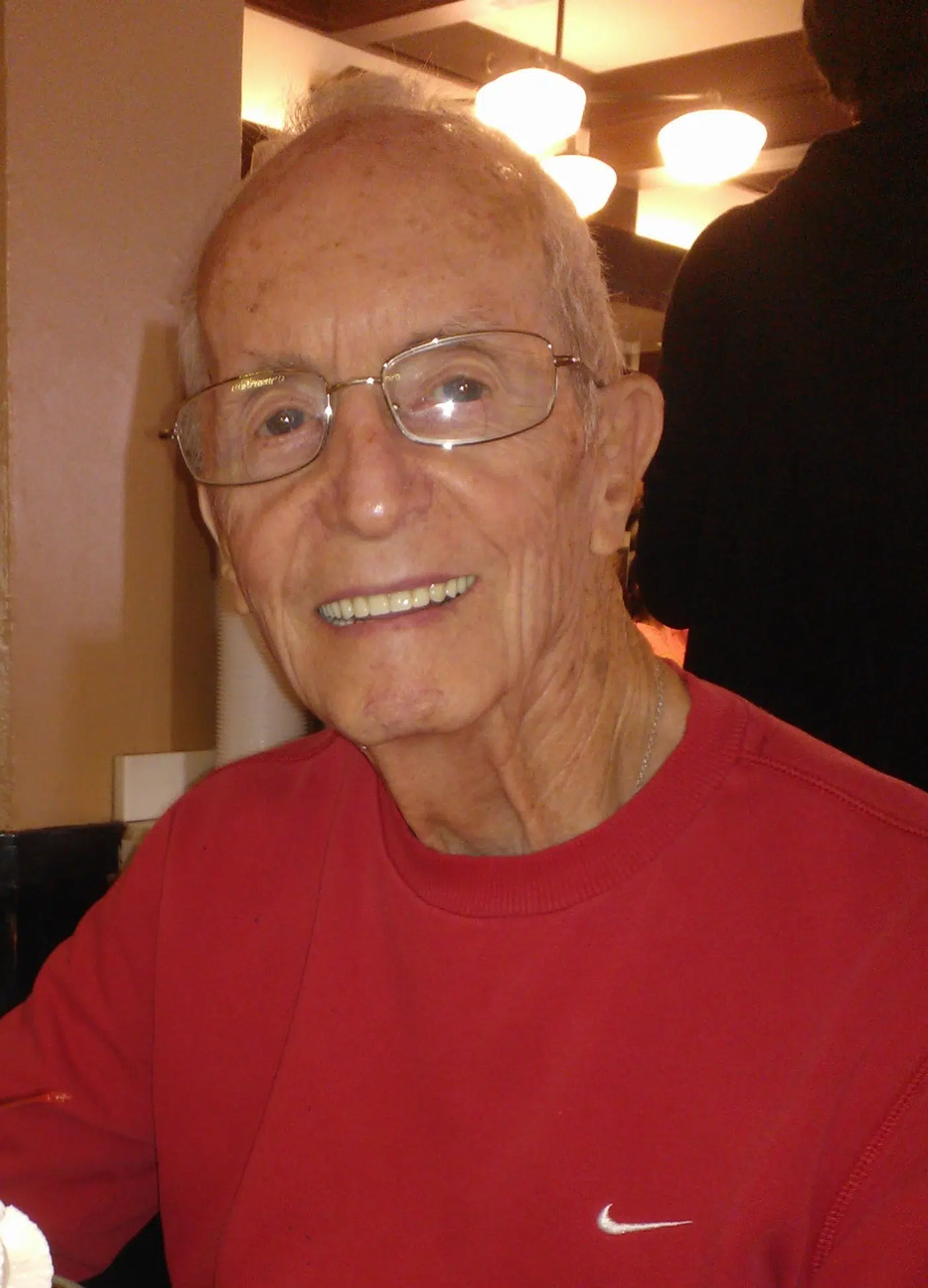 DAVID C. MARTY, resident of Ramsey and former Fayette County Treasurer
David C. Marty of Ramsey, Illinois, passed away on March 4, 2017 after a brief illness. David was born October 23, 1931 in Ramsey, IL son of A. Carl and Leola (Wessels) Marty, and was a twin to sister Madonna. He was one of 9 children in a large, devout Catholic family and then helped his parents raise 3 more children when his beloved twin sister died in 1955.
David had numerous jobs growing up along with helping his Dad at the Marty Shell Service Station. He was also the film projectionist at the local Roxy Movie Theater where all his classmates said he would go on to Hollywood and work in film. However, he was devoted to his parents and his sister's children and stayed in Ramsey. He worked as a local and rural mail carrier, was Chief of the Fire Department, and worked at the Sturgill Funeral Home which became the Miller Funeral Home in Ramsey, as well as the McCracken Funeral Home in Pana and Hohlt-File Funeral Home in Vandalia upon his retirement from the County Treasurer's office. He was also active and held office in the Lion's Club, the JayCees, the United Way, the Knights of Columbus and was very active in his parish of St. Joseph's Catholic Church.
David saw his father active in the Democratic Party as a precinct committee chairman as well as a Circuit Judge and was encouraged to run for office. In 1970, he ran for the office of Fayette County Treasurer and was successful many times over and retired from that office in 1998. He also represented Fayette County at the state level for many years. He was well known and admired by many all over the state of Illinois and assisted numerous future politicians succeed in winning elections at local and state levels, as well as being invited to several White House presidential inaugurations.
When David's father passed away in 1971, David then took on the responsibility of caring for his mother and his sister's 3 children who were then of high school and college age. He was devoted to his mother and was her caregiver til the day she passed away in 2005.
David was preceded in death by his parents A. Carl Marty and Leola Wessels Marty; also twin sister Madonna, brother Ted, sister Grace, brother Tony and sister Dorothy Ann. He is survived by brother Dean and wife Sally of Salt Lake City, UT, sister Rosemary and husband Phillip Smallwood of Rhome, TX and brother Lawrence and wife Shirley of Hillsboro, IL. He is also survived by the 3 beloved children of his twin sister Madonna; John Marty and wife Linda of Litchfield, IL, Paula and Jim Fish of Ramsey, IL and Teena Marty of San Bruno, CA; also survived and loved by many nieces, nephews and great-nieces and great-nephews.
A Funeral Mass will be held at 11:00 am, Saturday, March 11, 2017 at St. Joseph's Catholic Church in Ramsey. Visitation will be held from 5:00 pm – 8:00 pm at St. Joseph's Catholic Church in Ramsey on Friday, March 10, 2017 and also from 9:30 am – 10:45 am, Saturday, March 11, 2017 prior to Mass. Burial will follow in St. Joseph's Catholic Cemetery, Ramsey. Memorials may be made to St. Joseph's Food Pantry or to St. Joseph's Catholic Cemetery. Arrangements by Hohlt & File Funeral Home, Vandalia. Online condolences available at www.hohltandfilefh.com