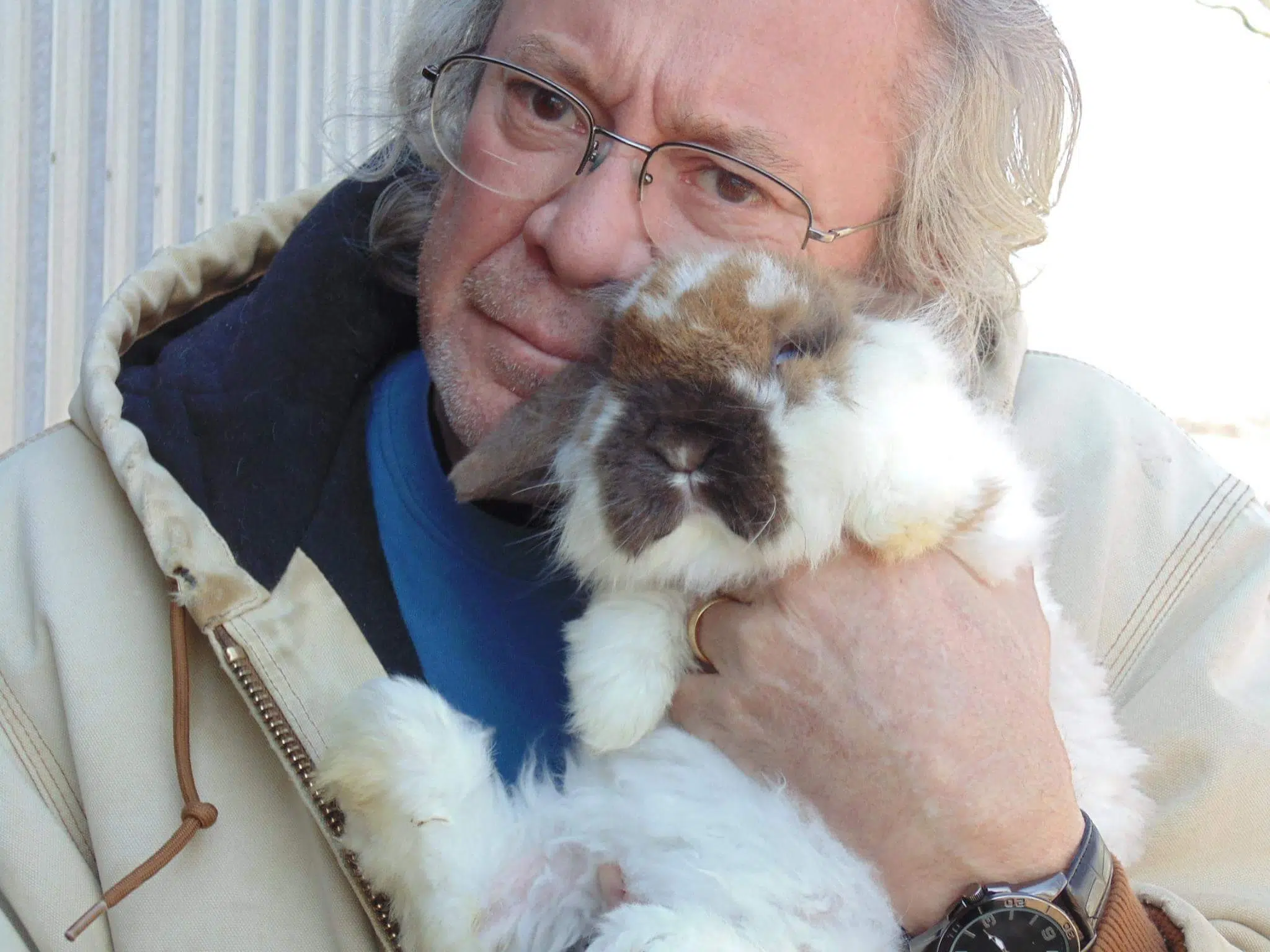 George "Mike" M. Pontious, 62, of Vernon, Illinois, passed away Sunday, February 26, 2017, at Centralia, IL.
Services will be held at 10:30 AM, Friday, March 3, 2017, at Northside Christian Church, Vandalia, IL, with Pastor Curtis Sweeney, officiating. Burial will follow at Old Loogootee Cemetery, Rural Loogootee, IL, with Military Rites. Visitation will be held from 5:00 PM to 8:00 PM, Thursday, March 2, 2017, at Northside Christian Church, Vandalia, IL with Masonic Rites @ 6:00 PM. Memorials to help support George Michael Pontious Rabbit Rescue. Miller Funeral Home, Vandalia, IL, is in charge of arrangements. Online memories and condolences may be shared with the family at www. millerfh.net.
He was born May 21, 1954, in Vandalia, IL, the son of George Wilson & Shirley Ann (Harris) Pontious. He was a retired Sgt. for Illinois Department of Corrections, Vandalia, IL; a member of Temperance Lodge # 16, A.F.A.M. and he was a member of the Brownstown VFW Post 9770.  Mike was a U.S. Navy Veteran.
He is survived by: Life Partner – Carla Stransky, Vernon, IL; 3 Daughters –  Angela Mott, Las Vegas, NV;  Kelly Washburn & Jared, Brownstown, IL; and Robyn Redman & Blaine, Vandalia, IL; Brother – Duane Pontious, Brownstown, IL and 1 Granddaughter – Sophie Davis.
Preceded in death by: His Parents and 1 Brother, Keith Pontious.