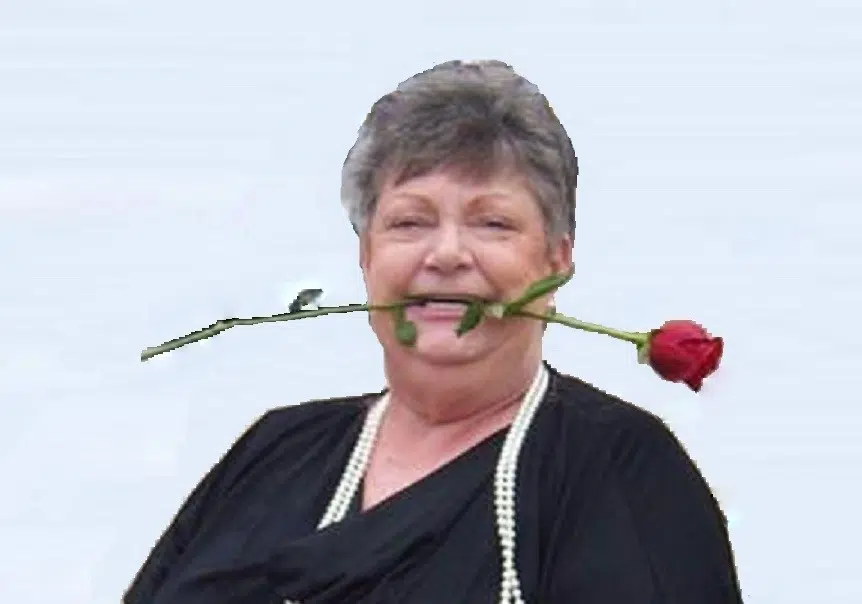 Mary "Libby" Elizabeth Kessel, age 74, of St. Elmo, Illinois passed away at 8:36 p.m. Thursday, February 9, 2017 at her home surrounded by her family.
Memorial service mass will be at 11:00 a.m. on Monday, February 13, 2017 at St. Mary's Catholic Church in St. Elmo, Illinois. Father Marek Kasperczuk will be officiating. There will be a one-hour visitation prior to the service. Burial will be at Maplewood Cemetery in St. Elmo, Illinois. Memorials are preferred over flowers and may go to St. Mary's Catholic Church, St. Anthony Hospice or donor's choice. Online condolences may be expressed at www.pagelfuneralhome.com
Libby was born on April 01, 1942 in St. Louis, Missouri, the daughter of Edward William Sr. and Caroline Ida (Klinkerfuss) Leber. She married Calvin L. Kessel on June 07, 1963 in Sparta, Illinois. Libby was known for her loud, contagious laugh. She was a member of the Zonta Club of Effingham, St. Elmo Women's Civic Club, SEBA, Council of Catholic Women, Secretary/Treasurer of Kessel Corporation, Illinois Association of Realtors, National Association of Realtors and the local MLS. She was also a member of the St. Mary's Catholic Church in St. Elmo, Illinois and a former member of the St. Anthony of Padua from 1972 to 1996. She was a volunteer for the Effingham County Hospice for 25 years. In her active years, she had a Girl Scout troop and Day Camp. She enjoyed sewing, reading, gardening, watching movies especially British who-done-it, playing Chicken Foot dominoes with "the girls". She worked as a parts clerk at Dan Hecht Chevrolet and sold real estate at Century 21-Realty Concepts. After the death of her husband in 2002, Libby fulfilled a life-long dream of travelling all over the United States, Canada, cruising the Western Caribbean and 17 countries in Europe.
She is survived by her three daughters, Dawn Mari Kessel of Champaign, Illinois, Leslie Reneé Bullard (husband Brian) of St. Elmo, Illinois and Valerie Joy Worley (husband Craig) of Blue Springs, Missouri; two brothers, Eugene "Geno" Leber (wife Judy) of Sesser, Illinois and Karl Leber of Sesser, Illinois; two sisters, Madonna Spann of Sesser, Illinos, Steph Woodside of Sesser, Illinois; six grandchildren, Jonas Hoedebecke (wife Kara) and Noah Hoedebecke both of Effingham, Illinois, Dylan Bullard (wife Rachel) of Champaign, Illinois, Ethan Bullard of St. Elmo, Illinois, the twins: Marcus and Vincent Worley of Blue Springs, Missouri; two great-grandchildren, Cohen Hoedebecke and Xoey Hoedebecke and many nieces, nephews and cousins.
She was preceded in death by her parents, Edward and Caroline Leber; husband, Calvin L. Kessel; brother, Edward W. Leber II; two sisters, Stephanie Ann Leber and Theresa Hester and twin granddaughters.