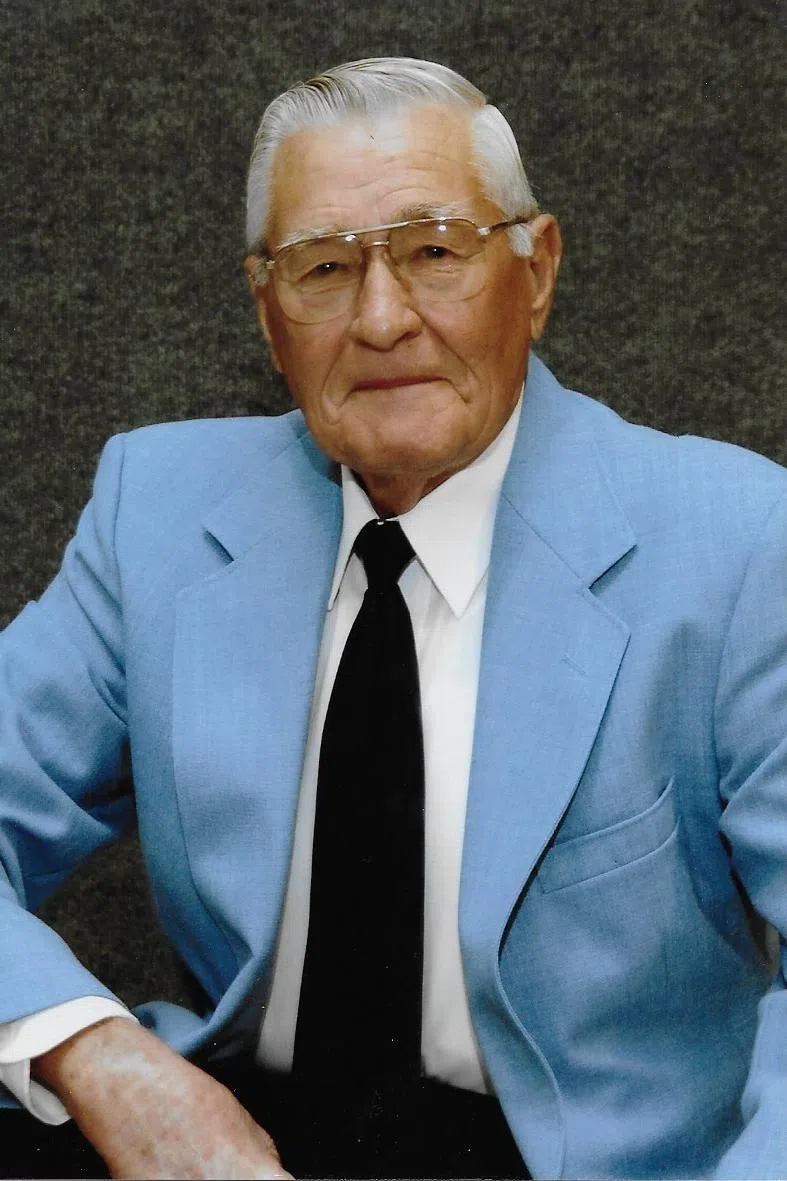 Leo A. Hayes, 89, of Ramsey, Illinois, passed away Tuesday, February 7, 2017, at Memorial Medical Center, Springfield, IL.
Services will be held at 11:00 AM, Saturday, February 11, 2017, at First Baptist Church of Ramsey, Ramsey, IL, with Rev. Don Price and Jim Brewer, officiating. Burial will follow at Ramsey Cemetery, Ramsey, IL, with Military Rites. Visitation will be held from 6:00 PM to 8:00 PM, Friday, February 10, 2017, at First Baptist Church, Ramsey, IL, and 1 hr. prior to the service on Saturday, at the church. Memorials: First Baptist Church and/or Anderson-Scroggins Post 460 Am. Legion, both of Ramsey, IL. Miller Funeral Home, Ramsey, IL, is in charge of arrangements. Online memories and condolences may be shared with the family at www. millerfh.net.
He was born September 21, 1927, in Fayette County, IL, the son of Oral John & Ethel Augusta (Hill) Hayes. Married Juanita Mae Hoffman on December 27, 1950, in Bayle City, IL. He retired after working 31 years at the U.S. Postal Service as a Rural Route Carrier & Post Master, Ramsey, IL. Leo was also a Heavy Equipment Construction worker throughout Central IL and in his early years worked for Slim Moore at the Standard Filling Station in Ramsey. He was a member of First Baptist Church and Anderson-Scroggins Post 460 Am. Legion, both of Ramsey, IL; a US Army Veteran, serving in Korea; Ramsey Cemetery Board Trustee; and was an avid U of I Basketball fan.
He is survived by: Wife – Juanita Hayes, Ramsey, IL; Son – Greg Hayes, Arlington, TN; Daughter – Darla Estes & Lance, Dyersburg, TN; Sisters – Barbara Jackson, Taylorville, IL and Bette Radford & Troy, Nokomis, IL; Grandchildren – Brandon Estes & Mari-Kate, Dyersburg, TN; Tiffany Chandler & Brandon, Newburn, TN; Chase Hayes, Pana, IL and Levi Estes & Morgan, Martin, TN; Great Grandchildren – Aiden, Trey, Hayes, Ava & Mary-Clayton.
Preceded in death by: Parents; Son – Brian Lynn Hayes; Brother – Oral Rex Hayes; and Sister – Roberta Sanders.