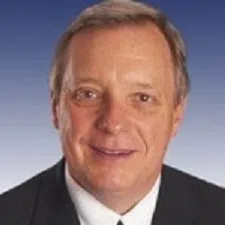 (Washington, DC)  —  Senator Dick Durbin is calling attorney general nominee Jeff Sessions — quote — "the wrong person for the job."  Durbin says he won't vote for his Senate colleague because Sessions doesn't have the will to stand up to President Trump if the need arises. Durbin's opposition is unlikely to stop Sessions from being approved in the Republican-dominated Senate Judiciary Committee, but Sessions could face a filibuster on the Senate floor.
###
David Stewart/dlt     IL)
Copyright © 2017
TTWN Media Networks Inc.