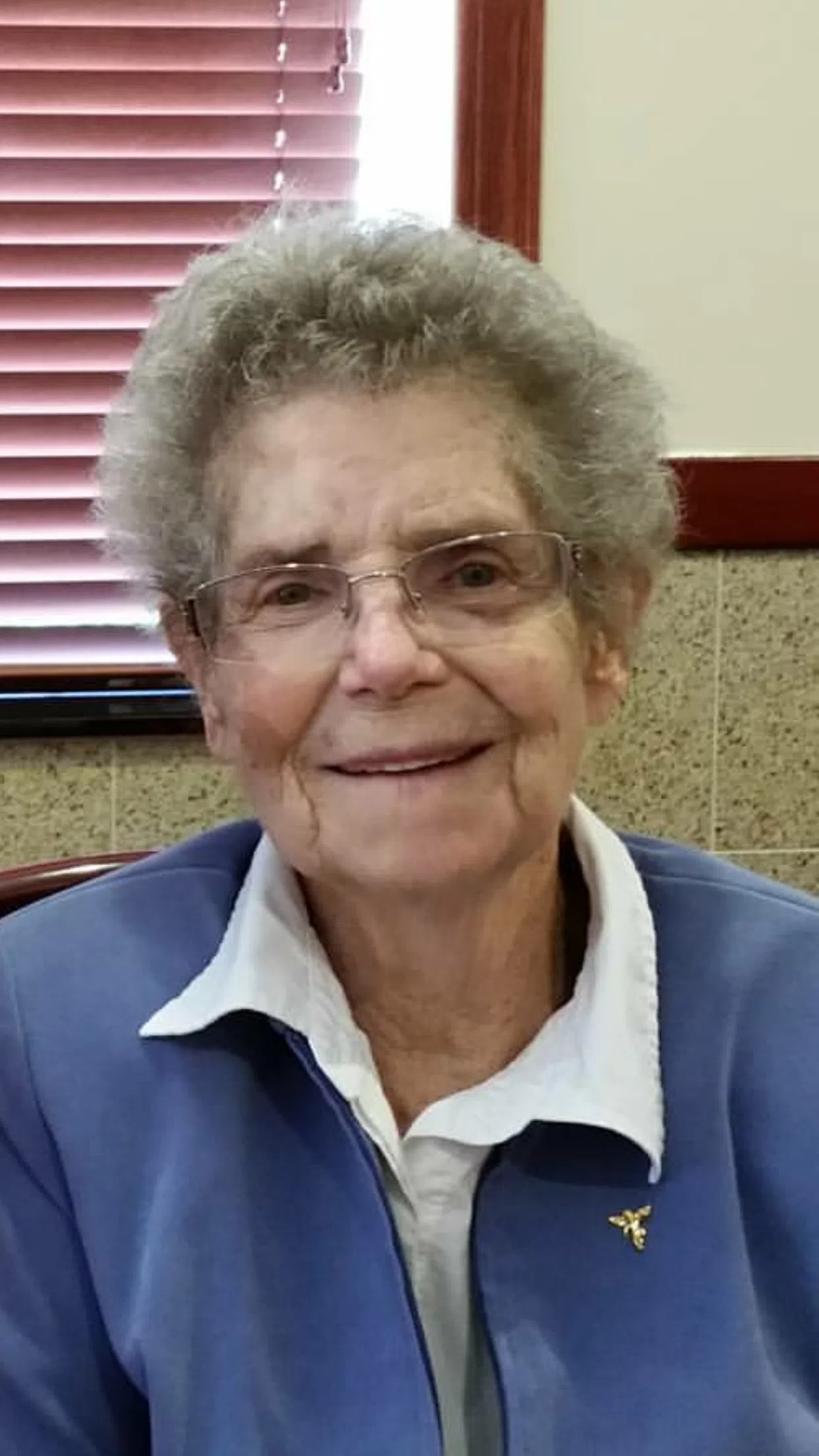 Margaret Mabel Lay, "Mabel", passed away peacefully Sunday, January 29, at Memorial Hospital in Springfield, IL, surrounded by her family and loved ones.
Services for Mrs. Lay will be held at 3:00pm, Sunday, February 5, 2017 at Unity Baptist Church Hwy 185 location former Temple Baptist Church with Rev. Robert Weaver officiating. Visitation will be held from 1:00-3:00pm prior to services at the church. Burial will follow in Mt. Pleasant Cemetery, rural Ramsey. In lieu of flowers the family asks that memorials be made to Unity Baptist Church of Vandalia.
Arrangements by Hohlt & File Funeral Home, Vandalia; online condolences available at www.hohltandfilefh.com
Mabel was born August 25, 1926 to Guy and Gracie Davidson in Maryville, TN. She had one brother, G.W. Davidson. Mabel married Carl Edward Lay, also of TN, on May 10, 1944. Her husband preceded her in death in December of 2015. Mabel worked for 25 years as a certified nurse's aide for Fayette County Hospital and was a member of Temple Baptist Church in Vandalia.
Mabel had seven children, Carl Lay Jr. who preceded in death, Mark Lay and wife Pat of Vandalia, Teresa and husband Mike Phelps of Shelbyville, Franklin Lay of Pana, Janet and husband David Galimba of California, Donna and husband Mike Collins of Tarpon Springs, FL, Elvin Lay and wife Shannon of Chatham, IL; several grandchildren, great and great-great grandchildren.
She was preceded in death by her parents, husband, son Eddie, brother and granddaughter Karen Sue Green.