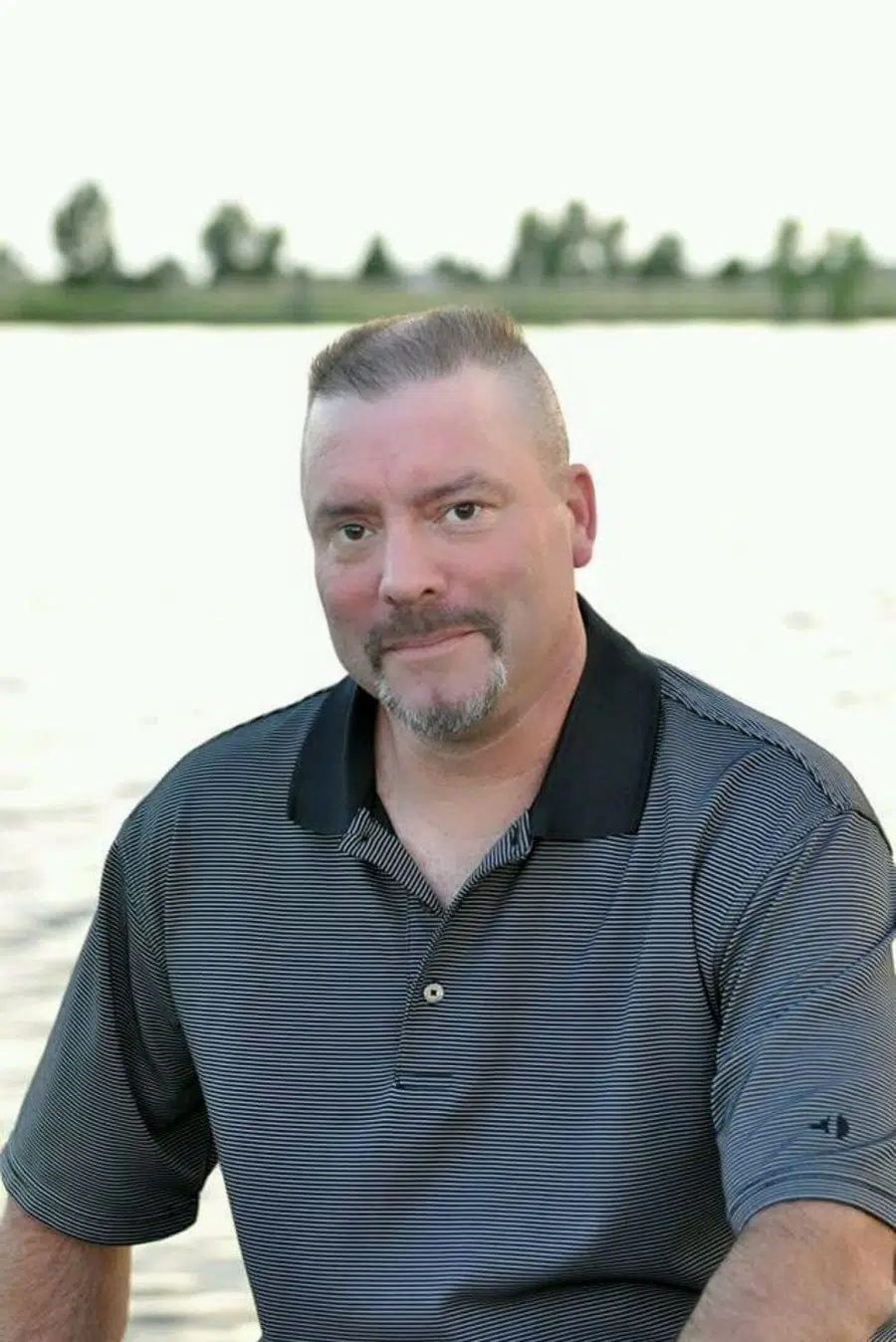 Gregory Ray Mills, 45, of Vandalia, passed away at 12:29AM, Saturday, January 28, 2017 at his home surrounded by his loving family.
A Memorial Service will be held at 10:30am, Thursday, February 2, 2017 at Unity Baptist Church, Vandalia with visitation 1 hour prior to services at the church. In lieu of flowers memorial donations may be made the family of Greg Mills for a special account being set up for his daughter Chloe.
Gregory Ray Mills was born November 13, 1971 in Vandalia, the son of Delmar Ray Mills Sr. and Lorilee (Garland) Kettler.
Greg loved working on classic muscle cars and riding his Harley, he loved being outdoors and maintaining his landscaped yard, he was an avid Denver Broncos fan. He was employed as an irrigator by the City of Westminster, CO, and he drove a truck for Pioneer and Dreyer's Ice Cream.
Greg is survived by his wife Courtney Mills of Vandalia, daughter Chloe Mills of Vandalia, mother and step-father Lorilee and Max Kettler of Westminster, CO, brother Delmar Mills Jr. and wife Elizabeth of Vandalia, sisters Holly and husband Charles Fowler of Vandalia, Shelley and husband Steve Alley of Port St. Lucie, FL, Misty and husband Ryan Cantrell of Thornton, CO.
He was preceded in death by his father Delmar Mills Sr.