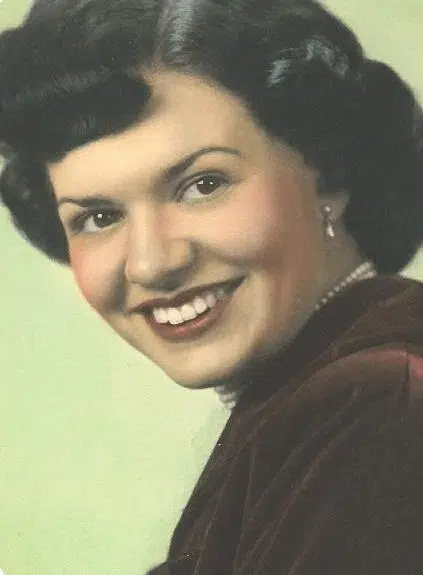 Kathryn M. Kramer, age 85, passed away peacefully at 10:15 a.m. Wednesday, January 25, 2017 at her home in Springfield, Illinois.
Memorial service will be at 1:00 p.m. Saturday, February 04, 2017 at Pagel Funeral Homes in Edgewood, Illinois. Jim Giffin will be officiating. Burial will be at Farina Cemetery in Farina, Illinois. There will be a one hour visitation prior to the service. Memorials may go to the donor's choice. Online condolences may be expressed at www.pagelfuneralhome.com
Kathryn was born on August 13, 1931 in Fayette County, Illinois the daughter of McKinley and Hazel (Boughers) Turner. She married Arthur Kramer on November 06, 1954 at St. Elizabeth Ann Seton Catholic Church in Kinmundy, Illinois. She cherished her role as a homemaker and enjoyed gardening, cooking, and spending time with friends and family, especially her children and grandchildren.
She is survived by her son, Paul Kramer (wife Heidi) of Cary, Illinois; daughter, Lisa Brihagen (husband Erik) of Seattle, Washington; two grandchildren, Courtney Finigan (husband PJ) of Carbondale, Illinois, Mick Kramer of Cary, Illinois; two great-grandchildren, Turner and Caroline Finigan both of Carbondale, Illinois.
She was preceded in death by her parents, McKinley and Hazel Turner; husband, Arthur Kramer and brother, Robert Turner.