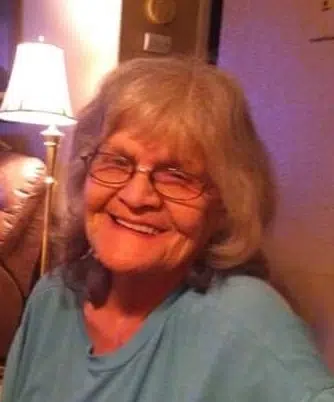 Patricia Ann Thompson, 72, of Vandalia passed away at 6:50am, Sunday, January 22, 2017 at St. John's Hospital, Springfield.
Funeral services will be held at 11:00am, Thursday, January 26, 2017 at Hohlt & File Funeral Home, Vandalia with Rev. Pee Wee Denton officiating. Visitation will be held from 9:00-11:00am prior to the funeral. Burial will follow in Tipsword Cemetery, rural Beecher City, IL. Memorials may be made to the family of Patricia Thompson to help with burial expenses. Arrangements by Hohlt & File Funeral Home, online condolences available at www.hohltandfilefh.com
Patricia was born August 29, 1944 in Decatur, the daughter of Sereno W. and Leona "Violet" (Rentfro) Tipsword. She was a trimmer at John Crane Incorporated and a loving homemaker for her family.
Patricia is survived by her children Gena Lynn and husband John Reece of Bloomington, Bradley Thompson of Vandalia, Sandra Hall of Vandalia, Becky Bannister of Newton, IL, Ruth "Marie" and husband Raymond Sapp of Shobonier, Glenda Sue and husband Gerald Dean Frailey of Brownstown, and James Thompson of Vandalia; sisters Lavesta Rickfelder, Frances Gillespie, Bessie Potter, Leona May McMillan, Elner Russell, and Linda Canada; several grandchildren, great grandchildren, nieces and nephews.
She was preceded in death by her parents, son Kenneth Thompson, brothers Sam Tipsword and Jerry Tipsword, and sister Diane Gordon.