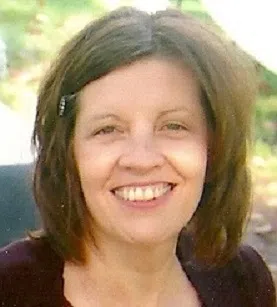 Ila Jo White, age 59, of Mason, Illinois passed away and went to be with Jesus on Wednesday, January 18, 2017.
Celebration of life for Ila will be at 11.00 a.m. Saturday, January 21, 2017 in the sanctuary at Mason Christian Church (624 N State Hwy 37, Mason, IL 62443). Kevin Colclasure will be officiating. Visitation will be from 4 to 8 p.m. Friday, January 20, 2017 at the Mason Christian Church. Memorials may go to the Full Armor Christian Academy, Mason Christian Church, St. Anthony's Hospice or the donor's choice. Condolences may be expressed at www.pagelfuneralhome.com
Ila was born November 13, 1957 in Litchfield, Illinois to Francis Genta and Ella Halleman. Her brothers are Brad Genta of St. Peter, Missouri and Bob Genta of Fairview Heights, Illinois. Her sisters are Elaine Marlow and Loretta Thackrey, both of Belle Rive, Illinois.
Ila grew up in Litchfield, where she met Mark Robert White, a friend of her brother Bob. Ila and Mark became inseparable, and eventually married on October 20, 1978. Ila and Mark raised three children: daughters Christina Marie Lambdin and Lindsay Nicole Waggoner of Kingston, Tennessee, and son Isaac Mark White of San Diego, California. She taught her children well, and raised them with a tender and fierce motherly love. Ila has two grandchildren: Naomi and Mark Lambdin of Kingston, Tennessee.
Ila worked for ten years as an elementary school teacher at Mason Christian Academy in Mason, Illinois. She also provided childcare within the Mason community. Throughout many years, she showed gentleness and grace to every child she taught or cared for.
Throughout Ila's years, she always held fast to the foundation of her faith and the anchor for her soul – Jesus Christ, whom she deeply loved, trusted, and imitated in her actions. Even in the face of cancer, and even throughout her very last days when her body became frail, she always considered others before herself.
Ila's husband, Mark, is the lead pastor at Mason Christian Church, and has been for thirty years. During the past thirty years, Ila served the church community faithfully. She consistently planned and participated in church services and functions, and was a founding member of the church's praise band, Glorify. She also played piano beautifully during each Sunday service. As family and friends reflect and reminisce on her, they often smile as they remember the sweet, heartfelt way that she played the piano. A devoted follower of Jesus, a faithful leader of worship, and a loyal friend – she was greatly treasured by the community of Mason Christian Church.
Though we feel a sacred pain at Ila's passing, we rest assured that God is faithful to keep His promises, and that Ila is forever at home with Jesus. In the words of a song Ila loved, "The Rock won't move, and His word is strong…His love can't be undone…the Rock of our salvation." Ila stands on the foundation of the Rock, and her final state is one of everlasting, abundant life.
She was preceded in death by her parents, Francis Genta and Ella Hallman and her stepfather, Clarence Halleman.