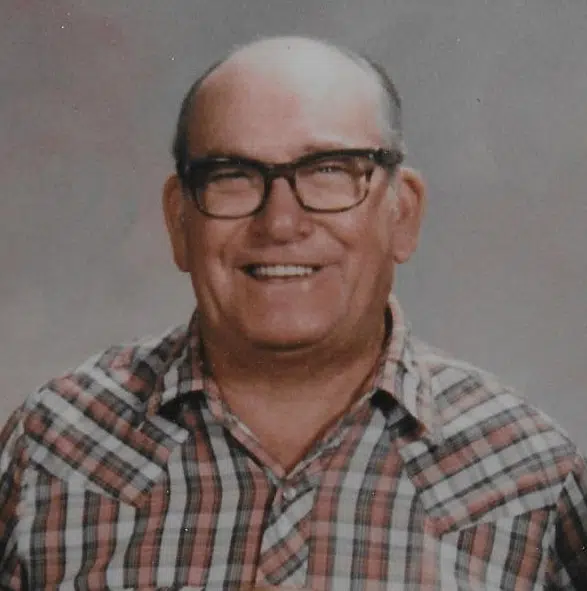 James J."Jim" Butcher, 88, of Alton, Missouri, formerly of Fillmore, IL,  passed away Friday, January 6, 2017, in Alton, MO.
Services will be held at 11:00 AM, Wednesday, January 11, 2017, at Miller Funeral Home, Vandalia, IL, , with Rev. Joe Lawson officiating. Burial will follow at Fairlawn Cemetery Vandalia, IL. Visitation will be held from 9:30 – 11:00am * before service, Wednesday, January 11, 1917 at the Funeral Home.   Memorials: , . Miller Funeral Home, Vandalia, IL, is in charge of arrangements. Online memories and condolences may be shared with the family at www. millerfh.net.
He was born, July 3, 1928, in Mt. Holly, AR, the son of Oscar H.  & Fannie M. (Estes) Butcher.  Married Bernadia A.  "Bernie" Roe, December 24, 1953, Big Lake, TX. She passed away January 12, 2013.  He was a retired Drilling Supervisor for Chesney Drilling Co. and  World War II Army Veteran.
He is survived by: Step-Son – Leon M. Blunt & Yvonne, Alton, MO;
Sister – Mary West & Bob, Windfield, LA; Grandchildren – Jake Sibley & Cherline, Ogden, UT, Jeramie Rodrigues, Fresno, CA, Jason Rodrigues & Lisa, Harpers Ferry, WV, Jennette Rodrigues, La Quinta, CA.;  Great Grandchildren; Hayley Rodrigues, Martinsburg, WV and Danica Rodrigues, Harpers Ferry, WV.
Preceded in death by: Parents, Wife, Son – Kelly Butcher, Brother – Roger Butcher, Sisters – Irmarie Huth and  Deann Crooks.