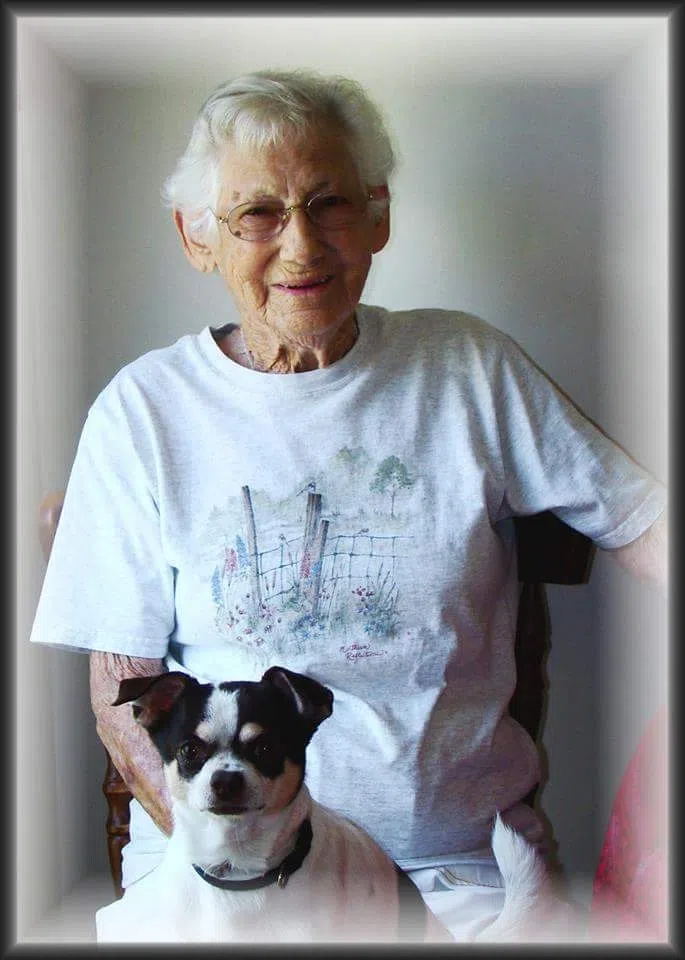 Erma M. Atwood, 91, of Vandalia, Illinois, passed away Sunday, January 1, 2017, in Vandalia, IL.
Graveside Services will be held at 10:00 AM, Thursday, January 5, 2017, at McInturff Cemetery, Rural Vandalia, with Dr. Olen Evans officiating. Friends may gather at 9 :30 AM Thursday, January 5, 2017, at the Cemetery.  Memorials: Fayette County Health Department, Vandalia, IL, . Miller Funeral Home, Vandalia, IL, is in charge of arrangements. Online memories and condolences may be shared with the family at www. millerfh.net.
She was born, July 3, 1925, in Vandalia, IL, the daughter of Richard Edward & Effie (Causey) Casey.  Married Arthur  "Art" J.  Atwood Jr., August 14, 1943 in Vandalia, IL . Art passed away May 17, 2002.  She was a Homemaker, member of the First Baptist Church, Vandalia, IL . and Royal Neighbors of America.
She is survived by: Sons – Jim Atwood and Charlotte, Brownstown, IL
and Ed Atwood & Special Friend, Karen, Vandalia , IL; Daughters – Mary Cepparulo and Joe, Jackson, TN and Michele Wilson and Doug, Bartlett, TN; Brother – Wayne Casey and Lucille, Eagle, WI; Grandchildren – Roger, Justin, Bill & Josh Atwood, Crystal Critcheloe, Sarah Sasse and Tommy Cepparulo;  15 Great Grandchildren; 10 Great Great Grandchildren.
Preceded in death by: Her Parents, Husband, 2 Brothers – Ward and  Newell Casey.