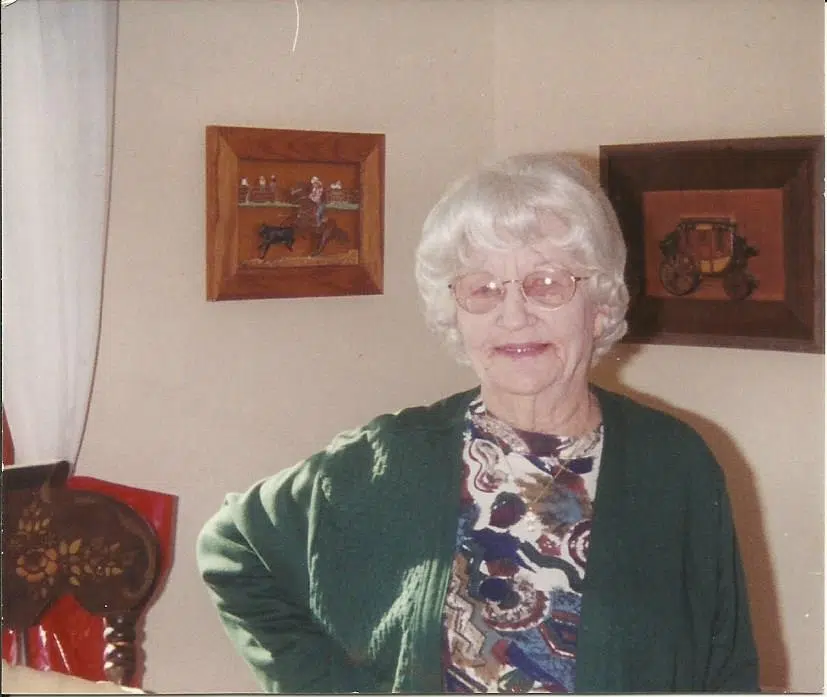 Betty June Sarchet, 90, passed away at 10:45pm, Saturday, December 24, 2016 at her home in Clinton, Illinois.
A Graveside Service will be held at 12:00 noon, Thursday, December 29, 2016 at Pilcher Cemetery, rural Brownstown. Memorials may be made to the family of Betty Sarchet. Arrangements by Hohlt & File Funeral Home, Vandalia. Online Condolences & Obituaries available at www.hohltandfilefh.com
Betty was born May 17, 1926 in Brownstown, the daughter of Herbert "Shorty" and Fern (Arney) Roberts. She was an in home healthcare worker; she loved to read, sew, and fish.
She is survived by her children Paula Mason, Brian Sarchet, and David Sarchet of Clinton, Debra and husband George Huber and Danny Sarchet of Vandalia, and Steve Sarchet of Salem, 9 Grandchildren and many great grandchildren. She was preceded in death by her parents, 2 children, 4 brothers and 2 sisters.