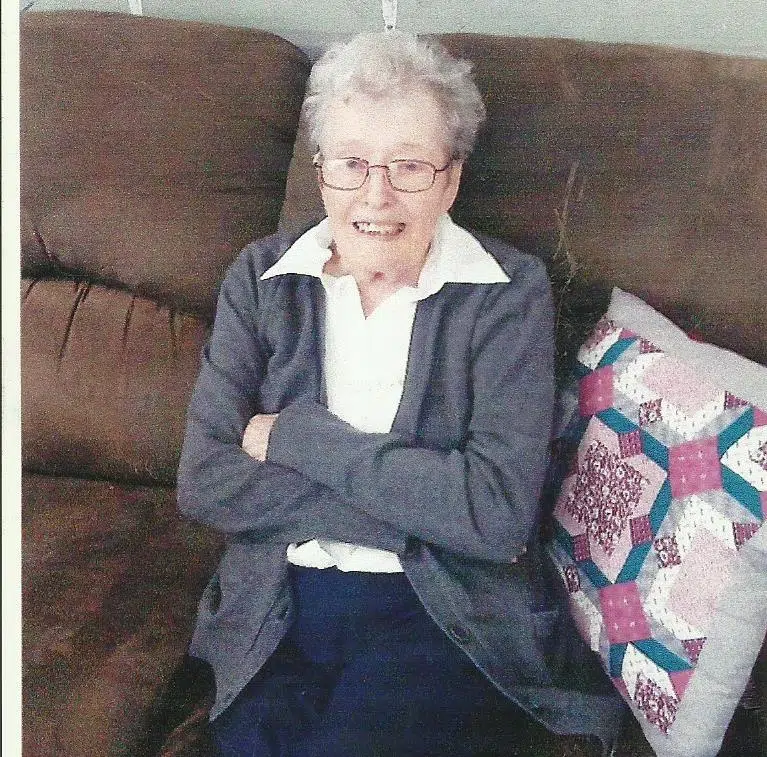 Margaretta "Maggie" Davis, 87, of Vandalia passed away at 12:42AM, Friday, December 9, 2016 at Carlyle Healthcare Center in Carlyle.
Services for Maggie will be held at 1:00 PM, Tuesday, December 13, 2016 at Hohlt & File Funeral Home, Vandalia with visitation from 11:00 AM – 1:00 PM, Tuesday prior to services. Burial will follow in Fairlawn Cemetery, Vandalia. Memorials may be made to Hospice of Southern IL or Hohlt & File Funeral Home to help with burial expenses. Online condolences may be made at www.hohltandfilefh.com
Margaretta Mae Davis was born December 19, 1928 in Vandalia, the daughter of Delmar and Iva (England) Appleby. She married Roger D. Davis November 19, 1960, he preceded in death January 23, 2000. Roger and Maggie owned The Village in Keyesport where Maggie did most of the cooking, she loved to cook for family and friends, and played BINGO nearly 4 days a week. She was a member of the
Vandalia VFW Ladies Auxiliary, Fraternal Order of the Eagles Auxiliary #3901, and Women of the Moose, Vandalia Moose Lodge #1447.
Maggie is survived by her daughters Kay and husband David Ennen of Smithboro and Tammy and husband Tim Martie of O'Fallon; sisters Neta and husband John Terry of Mulberry Grove and Evelyn Peters of Arcola; grandchildren Tony Wollin and wife Heather, Shelly Dugan, Amanda and husband Bartley Hass, and Joshua Martie and wife Lindsay; great grandchildren Tiffany and husband Trevor Voelker, Dallas Jacob Hopkins, Dalton Dugan, Autumn Wollin, Aunika Wollin, Grady Martie, Micah Martie, Chase Hass, and Aria Hass; great-great grandson Cody Wollin and step great-great grandchildren Lanie and Wade Voelker.
She was preceded in death by her parents, husband, and brothers Lester and Harold Appleby.