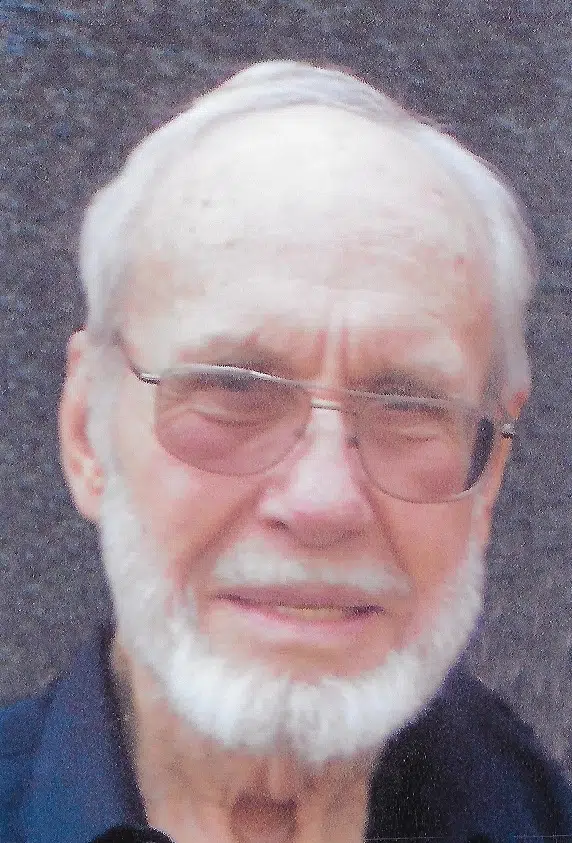 Clyde Orlie Herman King, age 88, of St. Peter, Illinois passed away at 12:40 p.m. on Thursday, December 08, 2016 at his home.
Funeral service will be at 12:00 p.m., Tuesday, December 13, 2016 at St. Peter's Lutheran Church in St. Peter, Illinois. Reverend Emrick will be officiating. There will be a one-hour viewing prior to the service. Burial will be at St. Peter's Lutheran Cemetery in St. Peter, Illinois. Visitation will be from 5 to 8 p.m. Monday, December 12, 2016 at Pagel Funeral Homes in St. Peter, Illinois. Memorials may go to St. Peter's Lutheran Church, St. Peter's Lutheran School, Special Olympics of Illinois- area 14, Mt. Vernon Mavericks Special Olympics or donor's choice. Online condolences may be expressed at www.pagelfuneralhome.com.
Clyde was born on October 20, 1928, in St. Peter, Illinois, the son of Jesse and Vera (Niehaus) King. He married Caroline Sue Jahraus on May 21, 1950 in Corinth, Mississippi. She preceded him in death on August 14, 1992. He served in the U.S. Army and was stationed in Korea during the Korean War. Clyde joined his father, Jesse, in the family business, King's Garage, in 1960 and worked until he retired in 1998. He loved restoring old cars and was a member of the Falcon Club and Oldsmobile Club. He attended many vintage car shoes around Illinois and other states, where several of his cars won awards. The James Dean show, "My Classic Cars" featured one of his cars. Clyde drove his cars in many parades and won numerous trophies. Besides his classic cars, Clyde enjoyed traveling. One of his fondest memories was traveling to Alaska with a friend on a 3-month tour through Travel Traks tours by RV. He loved going to his grandchildren's sporting events, watching St. Louis Cardinal baseball, going to the family spot on Vandalia lake and spending time with family and friends. He was a member of St. Peter Lutheran Church, former St. Peter Lutheran School board member, and a member of the St. Peter American Legion and St. Peter Fire Department.
He is survived by his son, Bradley King (wife Theresa); daughter, Brenda Schafer (husband Doug) of St. Peter, Illinois; four grandchildren, Brandon Smith (wife Brianne) of St. Louis, Missouri, Kelsey King (special friend Randy Bishop) of Brownstown, Illinois, Lexi Schafer (special friend Derek Back) of Edwardsville, Illinois, and Connor King of St. Peter, Illinois; one great-grandchild, Logan Smith and many nieces and nephews.
He was preceded in death by his parents, Jesse and Vera King; twin daughters, Vera and Ella, in infancy; two brothers, Earl and Robert King.