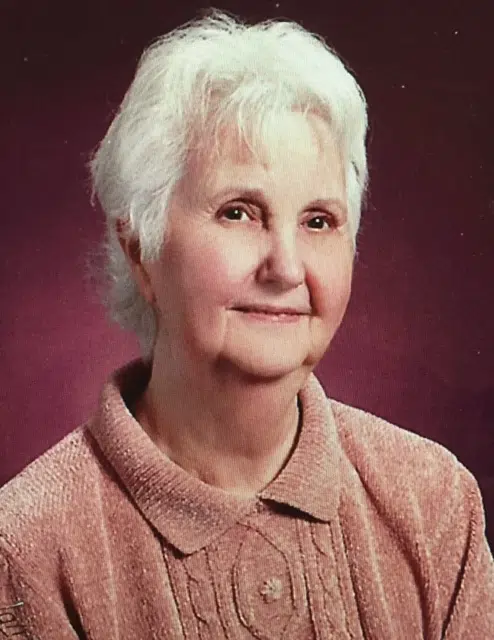 Deloris J. DuBois, 86, of Altamont, died at 9:30 a.m., Tuesday, November 29, 2016 at HSHS St. Anthony's Memorial Hospital, Effingham.
Funeral services will be at 1:00 p.m., Saturday, December 3, 2016 at the First Baptist Church, Altamont with Rev. Dr. Lowell Donnelley officiating. Private family burial will be at a later date. Visitation will be for two hours prior to service time at the church. Memorials may be made to the Juvenile Diabetes Association or the First Baptist Church, Altamont. Gieseking Funeral Home, Altamont is assisting the family with arrangements.
Deloris Jean (Marquis) DuBois was born on Wednesday, February 26, 1930 in Vandalia to Ivan and Rose (Augustine) Marquis. She married Robert LeRoy Meldrum in 1946 and he preceded her in death in 1963; she then married Dennis Herzog in 1965 and he preceded her in death; she then married Bill DuBois in 1985 and he preceded her in death in 2005. She was an employee of Dixon-Ticonderoga Pencil Factory, Vandalia and previously employed at Whitehead Piano and Francis Upholstery both of Vandalia. She was an avid seamstress, one of the founders of the Vandalia Eagles Club, active in the Vandalia Cameo Club, active fundraiser for Juvenile Diabetes, and a volunteer at Lutheran Care Center, Altamont. She was a current member of the First Baptist Church, Altamont and past member and Sunday school teacher at the First Baptist Church, Vandalia.
She is survived by: son, Bruce Herzog and his wife Karen of Jacksonville, FL; daughters, Rebecca Meldrum of El Paso, TX, Roberta Foss of Carrollton, TX, and Cathi Voelker and her husband Jerry of Altamont; daughter-in-law, Myrna Meldrum of White Hall, IL; sister, Gracie Brugoto and her husband Bob of Vandalia; eight grandchildren, ten great grandchildren, one great grandchild on the way, one great great grandchild and many nieces and nephews.
She was preceded in death by; son, David Allen Meldrum; brothers, Roy Marquis and Amel Marquis; sisters, Alta Sauter, Oma Balvin, Martha Bolyard, Bessie Bolyard, and Anna Smith; and one grandson, Derek Voelker.
Online condolences may be expressed at www.giesekingfh.com