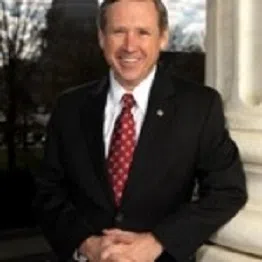 (Chicago, IL)  —  U.S. Senator Mark Kirk is once again apologizing for a controversial remark, this time to his Democratic opponent Tammy Duckworth.  Kirk today Tweeted "sincere apologies to an American hero, Tammy Duckworth, and gratitude for her family's service."  The apology follows a crack Kirk made during a debate last night when he followed Duckworth's statement about her family's long military history by saying, "I had forgotten that your parents came all the way from Thailand to serve George Washington."  In fact, Duckworth was born in Thailand to a mother with Chinese heritage and a father who was in the U.S. military. 
###
David Stewart/jab  IL)  IN)
Copyright © 2016
TTWN Media Networks Inc.