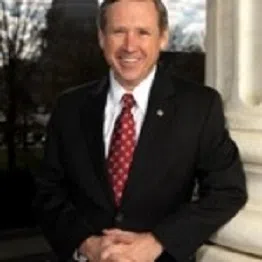 (Chicago, IL)  —  Illinois U.S. Senator Mark Kirk isn't too happy with the endorsement from the "Chicago Tribune" of his opponent in the upcoming election. Kirk told WLS-TV in Chicago this weekend he thinks the newspaper's endorsement of Democratic candidate Tammy Duckworth is a "sucker punch". Kirk disputed the assertion from the "Tribune" that he's not healthy enough to serve. Kirk suffered a stroke in 2012 but has continued to serve as a senator.
###
Jim McCabe/acb     IL) STL) MO)
Copyright © 2016
TTWN Media Networks Inc.