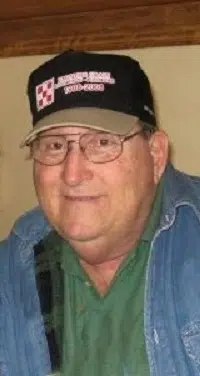 Ronald "Ron" L. Donaldson, 79, of Fillmore, IL, passed away Thursday, October 13, 2016, at his home in Fillmore, IL.
Graveside Services will be held at 10:00 AM, Tuesday, October 18, 2016, at Glendale Cemetery in Fillmore, IL, with Pastor Harry Kirk, officiating. Visitation will be held from 6:00 PM to 8:00 PM Monday, October 17, 2016, at Miller Funeral Home, Fillmore, IL. Memorials: Glendale Cemetery; Montgomery County Cancer Association; Fillmore United Methodist Church and/or Liberty Church, Bingham, IL.
He was born September 29, 1937, in Fillmore, IL, the son of Joseph Samuel and Nora Alice (Lynch) Donaldson. He married Jean Ann Dunnagan on May 26, 1977, in Vandalia, IL. Ron was a Farmer and Truck Driver and was a member of ABATE Motorcycle Club.
He is survived by: Wife – Jean Donaldson, Fillmore, IL; Sons – Wes Donaldson, Fillmore, IL, Jack Wright, Greenville, IL and Mike Wright & Shannon, Vandalia, IL; Daughters – Mary Brown, Bingham, IL, Jane Langston and Patty Herker & Larry, all of Vandalia, IL; Sister: Gail Bowman & Ron, Highland, IL; 16 Grandchildren; and Several Great Grandchildren.
Preceded in death by: Parents.