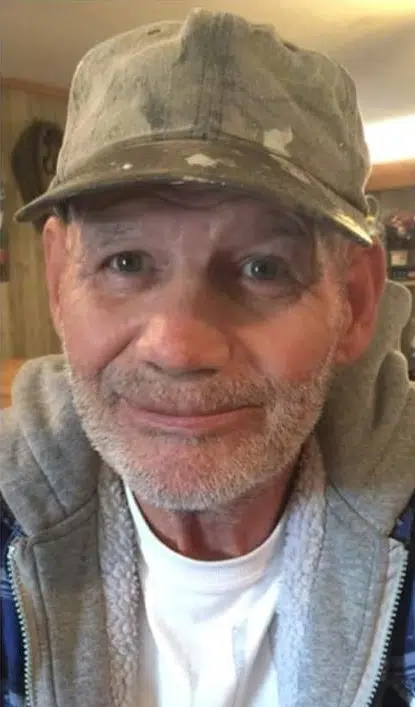 Floyd "Butch" Hicks Jr. 59, of Noel, MO formerly of Vandalia passed away at 8:02am, Tuesday, October 11, 2016 at his sister's home in Vandalia.
A Memorial Service will be held at 2:00pm, Sunday, October 16, 2016 at Hohlt & File Funeral Home, Vandalia with Rev. Pete LeDuc officiating. Visitation will be held one hour prior to services. Per Butch's wishes cremation rites will be accorded; no burial at this time. Memorials may be made to the family of Butch Hicks to help with funeral expenses.
Butch was born July 21, 1957 in Litchfield, the son of Floyd E. Hicks Sr. and Betty J. (Atkins) Hicks. Butch worked with his hands, he was a carpenter and worked maintenance.
He is survived by his mother Betty Hicks of Princeton, MO; two sons Ryan Hicks and fiancé Patricia Stuckey of Noel, MO and Derik Hicks and wife Crystal of Omaha, AR; grandchildren Jamie Hill, Sierra Staggs, Alexis Staggs, Zoeigh Hicks, Christopher Clay, and Sebastian Florence; brothers Randy Hicks and special friend Patsy Tinker, Timothy "Timmy" Hicks, Terry Hicks and wife Sherry, Michael Hicks and wife Cyndi, Howard Hicks and wife Ashley, Brian Robertson and wife Christy, and Floyd Hicks III; sisters Alma Torbeck, Cheryl and husband Edward "Brian" Tedrick, Mary McNealy, Tonya Hicks, Tina Bennish, Jennifer and husband Jason Hill, and Michelle and husband Richard Temples.
He was preceded in death by his father Floyd Hicks Sr., grandparents Beulah and Harry Cohoon and Jesse and Alma Hicks, and brother Patrick Hicks.