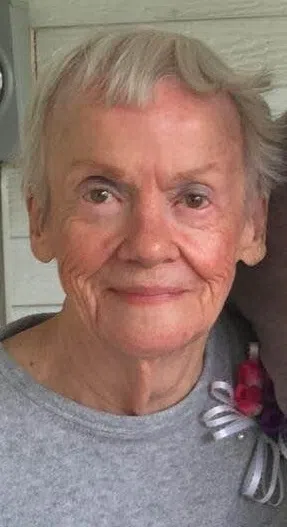 Phyllis A. Weber, age 86, of Mason, Illinois passed way at 2:30 p.m. Tuesday, October 04, 2016 peacefully at her home.
Funeral services will be 2:00 p.m. Saturday, October 08, 2016 at the Mason Christian Church in Mason, Illinois. Mark White will be officiating. There will be a one-hour viewing prior to the service. Burial will be at Edgewood Cemetery in Edgewood, Illinois. Visitation will be from 5 to 8 p.m. Friday, October 07, 2016 at the Mason Christian Church in Mason, Illinois. Memorials may go to the family or donor's choice. Online condolences may be expressed at www.pagelfuneralhome.com
Phyllis was born on December 21, 1929 in Peoria, Illinois, the daughter of Ralph and Inez (Palmer) Layton. She married Mark B. Weber on November 10, 1961 in Edgewood, Illinois. She was a member of the Mason Christian Church for 15 years, Edgewood American Legion Post #1168 and a volunteer with Helping Hands and Oil Belt Christian Service Camp.
She is survived by her son, Steve White (wife Cathy) of Mason, Illinois; two daughters, Judy Varner (husband Gary) of Waskom, Texas and Denise Croft (husband Loren) of Greenup, Illinois; 8 grandchildren, 19 great-grandchildren and 5 great-great-grandchildren.
She was preceded in death by her parents, Ralph and Inez Layton; husband, Mark Weber; daughter, Mary Bushue and brother, Tommy Layton.