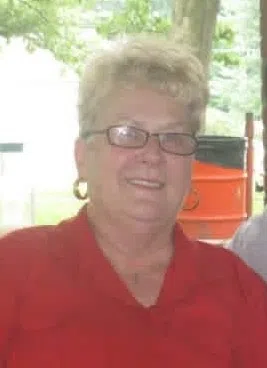 Rose Mary Kirkland, 76, of St. Elmo, Illinois, passed away Saturday, October 1, 2016, in Springfield, IL.
Services will be held at 10:00 AM, Thursday, October 6, 2016, at Unity Baptist Church, Vandalia, with Pastor Jeremy Smith officiating. Burial will follow at Pinhook Cemetery Rural Vandalia, IL, Visitation will be held from  6-8PM, Wednesday, October 5, 2016 at Miller Funeral Home, Vandalia, IL and 1 hr. before service, Thursday, October 6, 2016, at the Church. Memorials: To The Family.  Miller Funeral Home, Vandalia, IL, is in charge of arrangements. Online memories and condolences may be shared with the family at www. millerfh.net.
She was born,  November 4, 1939, in Fayette County Illinois, the daughter of Archie & Cressie Lucille (Ritchey) Bolyard.  Married Logan  Lockart Jr., March 10, 1956 in Vandalia, IL, he passed away May 29, 1993. Married Randall Kirkland, October 18, 1997 in Hillsboro, PA.  She was a Homemaker, member of First Church of God, St. Elmo, IL, Former member of Temple Baptist. Church, Vandalia,  Association of Christian Truckers, Circle of Love Ministries, Greenville, IL. and  Food Pantry.
She is survived by : Husband – Randall Kirkland, St. Elmo, IL;  Sons – Bryan Lockart, Woodstock, GA and  Bradley Lockart & Lovetta, Vandalia, IL; Twin Daughters – Lisha Ledbetter & Steve, Vandalia, IL and  Lisa Austin, Brownstown, IL; Sisters – Wanda Hill & Harold, Rockaway Beach, MO,
Edna Rench & Forrest, Mulberry Grove, IL, Norma Jean Heather & Ronnie, Vandalia, IL,  Kathleen Lape & Gary, Brownstown, IL; Grandchildren – Sean & Mica Lockart, Colin & Madison Ledbetter & Danielle & Elijah Austin;
Great Grandchildren – Hailey, Brailee & Leeland.
Preceded in death by: Parents, First Husband, Son-in-law – Matthew Austin, 3 Brother; 2 Sister.