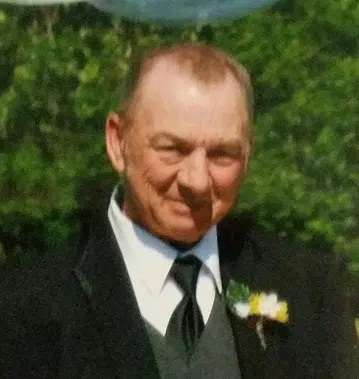 Delmar Ray Mills, 69, of Mulberry Grove passed away on Monday at his home with his wife Beth Ann Mills by his side.
A Celebration of Life Service will be held on Sunday, October 2nd at 2 pm at the First Christian Church at 1100 Killarney Drive in Greenville. A private graveside service will be held by the family at a later date.
Delmar Ray Mills was born in Vandalia to Otis Mills and wife Evelyn M. "Smail" Mills on November 2nd, 1947. He served in the United States Army from 1968 to 1970 and served in the Vietnam conflict. Over the years he had worked on the family farm, Crane Packing, Mills Neoga Sale Barn and Vandalia Asphalt. On the family farm he raised dogs and horses with his wife. Delmar enjoyed anything to do with coon hunting. He really enjoyed being out in the hayfields on his tractor. Being around his kids and grandkids were one of his greatest loves. Delmar was a member of the VFW in Vandalia and a member of the First Christian Church in Greenville.
Delmar is survived by his wife of 27 years, Beth Ann Mills. They raised four children, Greg Mills and his wife Courtney. Holly Fowler and his husband Charles. Delmar Mills Junior and wife Elizabeth. And, Terry Beesley and his wife Cassie. He has seven Grandchildren, Britney Gathe and her husband Lucas. Blake Mills and his fiancee Alex Henna. Kaitlyn Mills, Makayla Blackwell, Tucker and Jonah Beesley, Chloe Mills and Great-Granddaughter Raelyn Gathe
In lieu of flowers, donations may be made to either Bond County Hospice or Bond County Humane Society.