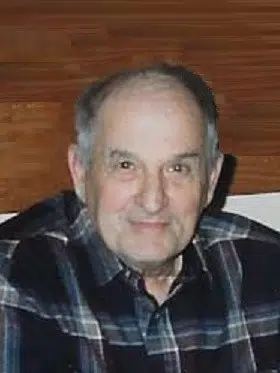 John M. Sutton, age 89, of Mason, Illinois passed away at 1:20 a.m. Sunday, September 25, 2016 at Evergreen Nursing and Rehabilitation Center in Effingham, Illinois.
Funeral service will be at 11:00 a. m. Thursday, September 29, 2016 at the Old Union Church of Christ, rural Louisville, with a one hour viewing prior to service. Gene Birch will be officiating. Visitation will be from 4 to 7 p. m. Wednesday, September 28, 2016. Burial will be at the Old Union Cemetery with military rites. Memorials may be made to the Old Union Cemetery, the Bible Grove Fire Dept. or the donor's choice. Condolences may be expressed at www.pagelfuneralhome.com
John was born on October 2, 1926 in the Salt Creek area of Effingham county, Illinois, the son of Blaine and Elsie (Neville) Sutton. He married Mildred Bowen. He was a member of Old Union Church of Christ, the Altamont VFW and worked at Best Homes for several years.
John is survived by his wife, Mildred Sutton of Flora, Illinois; two daughters, Susan VanDyke (husband Monte) of Mason, Illinois and Connie Elliott (husband Roger) of Montrose, Illinois; one sister, Lettie Ring of Watson, Illinois; 4 grandchildren, 9 great-grandchildren, 3 stepchildren, 8 step grandchildren, 12 step-great-grandchildren.
He was preceded in death by his parents, Blaine and Elsie Sutton; one brother, Gilvie Sutton; three sisters, Clara Chisler, Bernice Fitton and Gladys McClure.