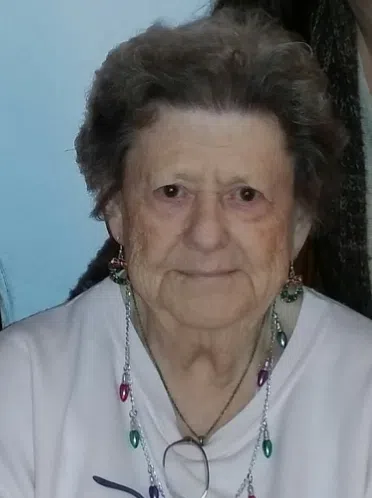 LaWanda Rose Moulton, 90, of Vandalia passed away on Friday, September 16, 2016 at her home in Vandalia.
A Graveside Service will be held at 10:00am, Thursday, September 22, 2016 at Fairlawn Cemetery, Vandalia with Rev. Carl Rhodes officiating. Visitation will be held from 5:00-7:00pm, Wednesday, September 21, 2016 at Hohlt & File Funeral Home, Vandalia. Memorials may be made to Northside Christian Church's Veteran's Outreach or Summer Lunches for Kids. Arrangements by Hohlt & File Funeral Home, Vandalia; online condolences available at www.hohltandfilefh.com
LaWanda was born July 18, 1926 in Murphysboro, the daughter of John and Moline (Cleaver) Miller. She married John Edward Moulton on August 24, 1944 in Murphysboro, IL. She worked at an EKG Technician at Fayette County Hospital and was a radio personality for the Centralia radio station when her children were younger. She was a member of Northside Christian Church of Vandalia, the American Legion Auxiliary and VFW Ladies Auxiliary. LaWanda loved to travel; playing cards, bowling, and family get-togethers.
She is survived by her son John Moulton and wife Janet of Chatham, IL; daughters Lynda Eyeman and John Douglas of Springfield and Karen and husband Bob Campbell of Vandalia; grandchildren Darren Hulskotter, Brian Moulton, Allison Fredlund, Lauren Held, Maureen Moulton, Carri Schmidt, Bobbi Campbell, and Debra Richardson; and great grandchildren Jessi Schmidt, Aurora Richardson, Sophia Richardson, Kobi Stokes, Cooper Campbell, Eli Moulton, and Will Moulton.
She was preceded in death by her parents, husband, and sister Joan Miller-Bratton.