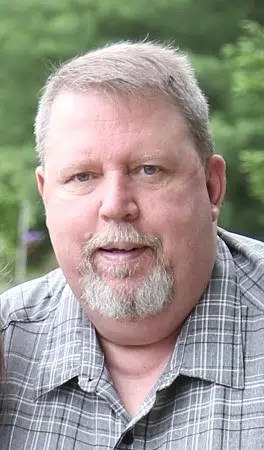 Ed F. Watson, age 59, of Mason, Illinois passed away at 12:50 p. m. Saturday, September 10, 2016 at St. John's Hospital in Springfield, Illinois.
Visitation will be from 4 to 8 p.m. Friday, September 16, 2016 at Pagel Funeral Homes in Edgewood, Illinois. Mark White will be officiating. There will be no funeral service per his request. A celebration of life will be held at a later date. Memorials may go to the family to offset funeral and medical expenses. Online condolences may be expressed at www.pagelfuneralhome.com
Ed was born on January 29, 1957 in Salem, Illinois, the son of John and Tina (Dodson) Watson. He was the supervisor for Martin's IGA in Effingham, Illinois for 17 years, a paramedic in Champaign, Illinois for 14 years and on the volunteer rescue squad in St. Joseph, Illinois for 6 years. He was also a firefighter for many years. He loved to be outdoors, he enjoyed hunting, fishing, grilling out, spending time with family and friends, traveling to his home town to reminisce, telling stories from when he grew up and his time in the service.
He is survived by his son, Ethan Watson (girlfriend, Emily White) of Mason, Illinois; two daughters, Amber Watson of Charleston, Illinois and Rachel Prather (husband Kyle) of Edgewood, Illinois; brother, Golden Watson of Patoka, Illinois; sister, Katherin Whelchel (husband Edward) of Patoka, Illinois and five grandchildren, Ella Prather, Harper Prather, Madison Johnson, Alexa Johnson, and Isabella Foltz.
He was preceded in death by his parents, John and Tina Watson and two brothers, Paul and John Watson.