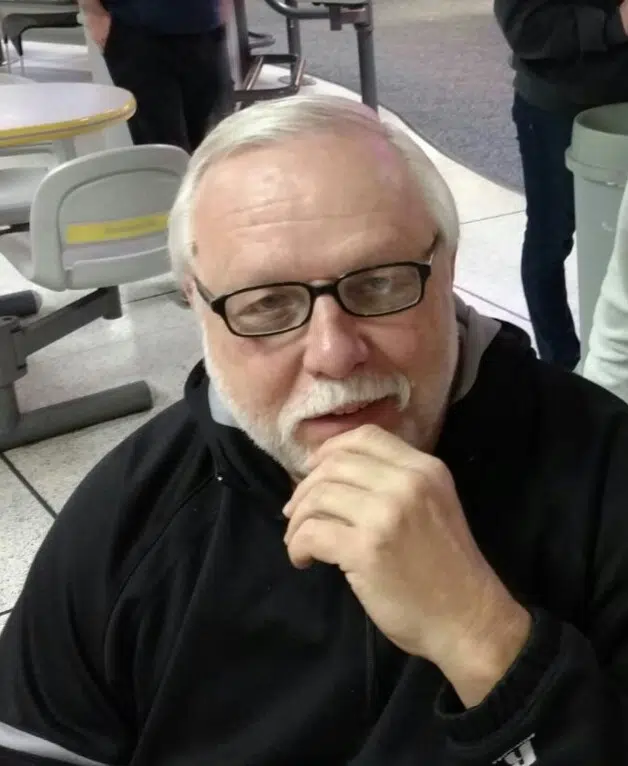 Mark Allen Sprehe, 67, of Vandalia, passed away on Saturday, September 3, 2016 at the Fayette County Hospital ER.
A Memorial Service will be held at 7:00pm, Friday, September 9, 2016 at Hohlt & File Funeral Home, Vandalia with visitation from 5:00-7:00 prior to the service at the funeral home. Burial will be held at a later date. Memorials may be made to St. Jude's Children's Research Hospital or the ASPCA. Arrangements by Hohlt & File Funeral Home, Vandalia; online condolences available at www.hohltandfilefh.com
Mark was born August 27, 1949 in Centralia, the son of Elmer Charles and Stella Josephine (Wyrostek) Sprehe. He married Patricia Kidd on July 24, 1981. Mark was an X-Ray Technician at Fayette County Hospital in Vandalia and was a member of Mother of Dolors Catholic Church. Mark enjoyed participating in the senior Olympics where his favorite event was the discus throw. He loved to watch movies, play with his dog Sunny, but most of all family was his life, he loved spending time with his children.
Mark is survived by his wife Patty Sprehe of Vandalia; son Scott Sprehe and wife Kavina of St. Louis; daughter Nichole Sprehe and husband Jesse McClary of St. Louis; step daughter Caren and huband Kyle Clymer of Merritt Island, FL; step son Andrew Harre and wife Misha of Merritt Island, FL; brothers Terry Sprehe of Shiloh and Edward Sprehe of Fairview Heights; sister Charlene Donoho of Salem; and four grandchildren. He was preceded in death by his parents.