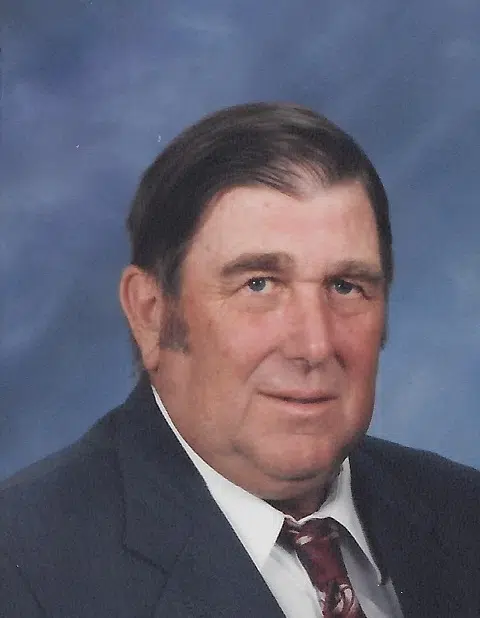 Floyd Glenn Pagel, age 75, of rural Effingham, Illinois passed away at 4:10 p. m. Friday, August 12, 2016 at his residence surrounded by family.
Celebration of Life Service will be at 11:00 a. m. Wednesday, August 17, 2016 at Bauer Funeral Home in Effingham, Illinois with a one hour viewing prior to service. Father Ron Hilt will be officiating. Visitation will be from 4 to 8 p. m. Tuesday, August 16, 2016 at Bauer Funeral Home. In Lieu of flowers, the family would appreciate if you would please make donations to the Ballard Nature Center, Effingham Cultural Museum, St. Anthony Hospice or Donor's choice. Condolences may be expressed at www.pagelfuneralhome.com Pagel Funeral Homes is in charge of services.
Floyd was born on June 29, 1941 in Blair Twp., Clay Co., Illinois, the son of Marvin and Ruby (Stortzum) Pagel. He married Janet Esker on March 16, 1963 at the Our Lady of Good Counsel Church in Kansas City, MO. He joined the United States Air Force on August 25, 1960. Floyd was an Airman first class and was stationed at Grand Forks Air Force Base in North Dakota. His favorite pastime was attending to his timber at the farm and feeding the animals. He was a member of the Southern Illinois Tree Farm Association, the Bowbenders Archery Club, the Illinois Forestry Association, the N.R.A. and was a lifetime member of the Edgewood American Legion Post# 1168. He worked for Ameren CIPS as a lineman for 35 years before he retired in 2004. In 2000, he received the Illinois State Tree Farmers of the Year Award. In 2002, Floyd received the Wildlife Conservationist award, and in 2015, he received the Outstanding Forestry Contribution award.
He is survived by his wife, Janet Pagel of rural Effingham, Illinois; 3 sons, Doug Pagel (Friend Judy Tighe) of Jacksonville, IL., Bryan Pagel (wife Dorothy) of Orange, TX., and Guy Pagel of St. Genevieve, MO.; 3 brothers, Ronald Pagel of Edgewood, IL., Larry Pagel (wife Cheryl) of Effingham, IL., Rick Pagel (wife Guyla) of Clinton, IL.; 2 sisters, Vernabelle Lankford (husband Gerald) of rural Effingham, IL. And Velma Siefker (husband Cletus) of Oakland Park, FL.; 4 grandchildren, Dylan, Derek, Jessica, and Samantha; 4 great grandchildren, Braxton, Bailey, Kalynn and Braelie.
He was preceded in death by his parents, Marvin and Ruby Pagel.