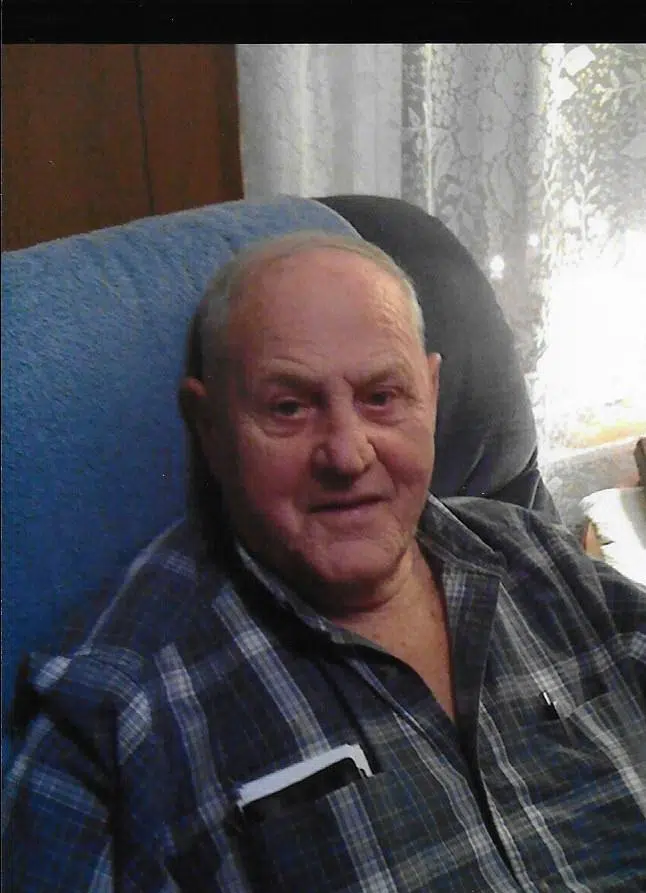 Bobbie D. Stanbery, 84, of Ramsey, IL,  died on Saturday, August 13, 2016 at Decatur Memorial Hospital in Decatur, IL. 
Services will be held at 11:00 AM, Tuesday, August 16, 2016, at Ramsey Christian Church in Ramsey, IL, with the Pastors Terry Sapp & Larry Simon officiating.  Burial will follow at Welch Cemetery, in RFD Ramsey, IL.  Visitation will be held from 5:00 PM to 7:00 PM, Monday, August 15, 2016 and 10:00 to 11:00 AM, August 16, 2016  at Ramsey Christian Church, Ramsey, IL.  Miller Funeral Home in Ramsey, IL, is in charge of the arrangements. Memorials: Donor's Choice.  Online memories and condolences may be shared with the family at www.millerfh.net
He was born  February 3, 1932, in Ramsey, IL, the Son of Lee Roy and Gertie May (Hebel) Stanbery. Married Rebecca Joanne Little February 25, 1956 in Ramsey IL, she passed away November 27, 2007. He work for many years for the Ramsey Community School District as a Custodian, was a Delivery Man for Sunbeam Bread and was also employed at the  Red Fox Store in Pana, IL.  Bobbie was a former  Ramsey Fireman, former member of  theTeamster's Union, he loved camping, mowing, gardening and spending time with family and friends.
He is survived by 2 Daughters – Debra Lazenby, Pana, IL and Diana Finley & Gordon, Ramsey, IL; Grandchildren – Stephanie, Emily & Todd, Danny & Jolene, Christopher & Kendra; Great Grandchildren – Doug, Rex, Chase, D.J., Bradley, Dakota, Becca, Skiellar, Konner, Myranda, Melody & Gabriel; Several Great Great Grandchildren; Brothers – Gerald Stanbery, Raymond, IL and Jimmie Stanbery & Flossie, Ramsey, IL; Sister – Arlene Rosenberger, Ramsey, IL.
Preceded in death by his Parents, 5 Brothers, 2 Sisters, 2 Sons-in-law – Dan Kloever and  Larry Lazenby.