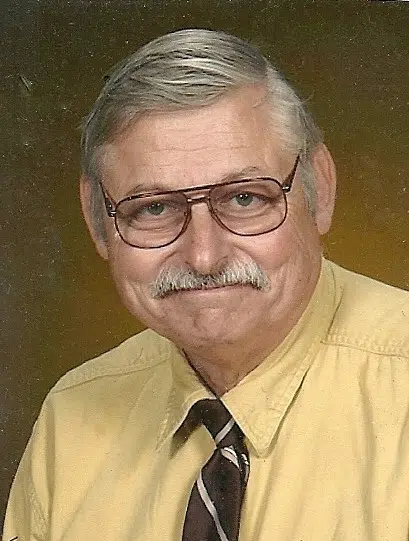 John W. Hunsley, 74, of Vandalia passed away at 2:14am, Monday, June 13, 2016 at St. Elmo Aperion Care.
A Graveside Service will be held at 11:00am, Friday, June 17, 2016 at Edinburg Cemetery, Edinburg, IL with Pastor Jeff Bealmear officiating.  Memorials may be made to St. Elmo Aperion Care Center Special Care Unit.
John was bon August 25, 1941 in Springfield, IL, the son of Park and Ethelyn (Boaden) Hunsley.  He married Dietgard (Bloedorn) Walker on June 1, 1983 in Vandalia.  John was a former librarian for the Vandalia Community School District and was a member of the First United Methodist Church.
He is survived by his wife Dietgard Hunsley of Vandalia; daughters Barbara Mossman and fiancé Bob Irving and Carol Nolet all of Springfield; step sons Arpad Walker and wife Amy Griffin of Eugene, OR and H. Istvan Walker and wife Rose of Chicago, IL; brothers Don Hunsley and wife Jan of Everett, WA and Lyle Hunsley and wife Barbara of Waverly, IL; and grandchildren Katrina Mossman, Heather Clark, Brandon Clark, Bruce Walker, and Harry Walker.
He was preceded in death by his parents and one brother Jay Hunsley.