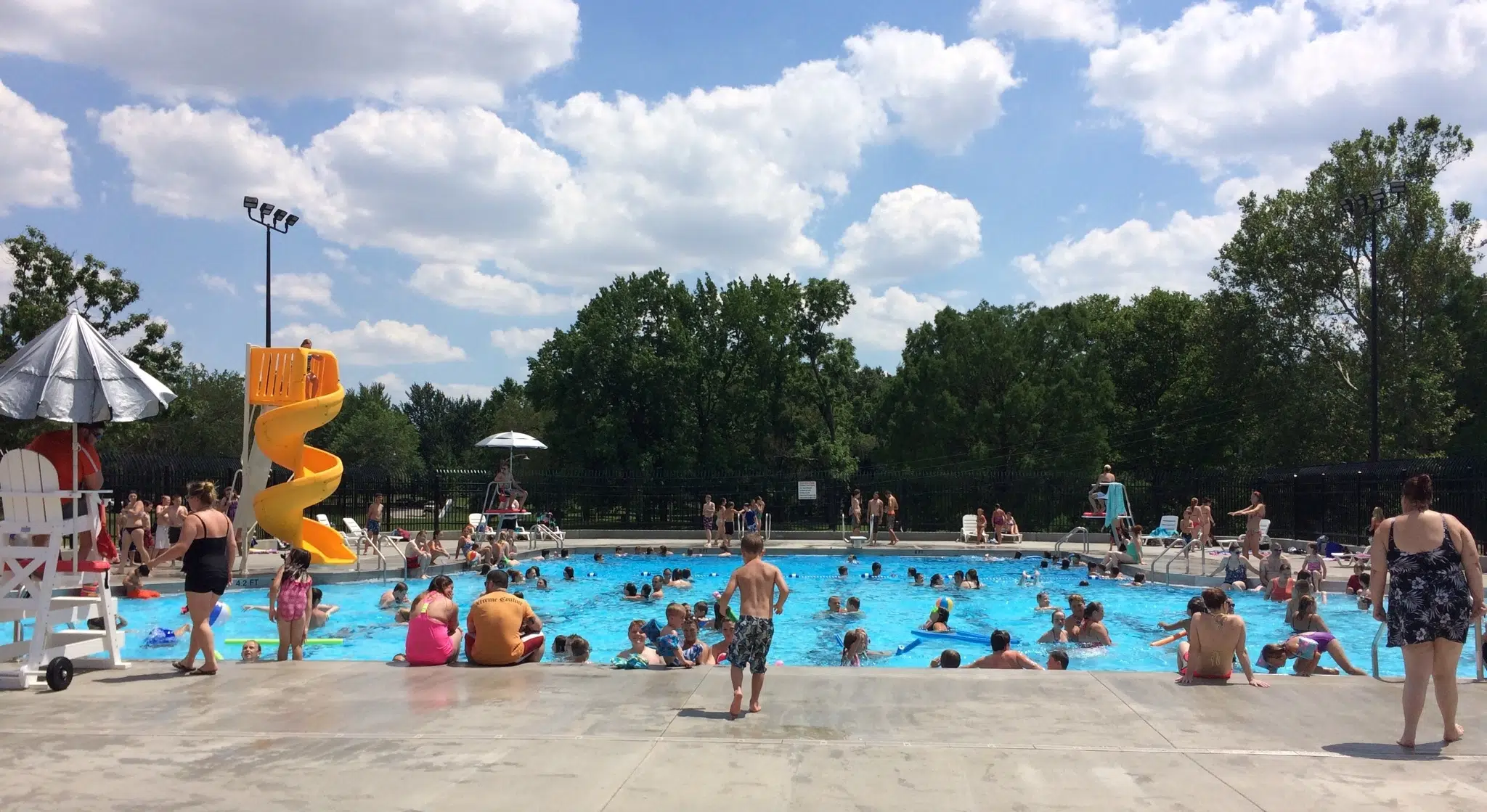 The Vandalia Pool held its Grand Opening Saturday with free swimming for the community throughout the afternoon. Large crowds were on hand throughout the day trying to beat the heat and take advantage of the all the new features of the pool following its renovation this Spring. With the renovations and new features, Pool manager Lisa Robbins says they have seen a larger number of families coming to the pool.
And looking at where the pool is now after the long process of fundraising and whether she thought the renovations would have been completed this soon, Robbins says it's still a little hard to believe they have reached this point that they have worked so to reach.
With the summer just getting started, Robbins says they have a couple new programs they have planned for this season. And we will talk with Robbins more tomorrow on Newscenter.