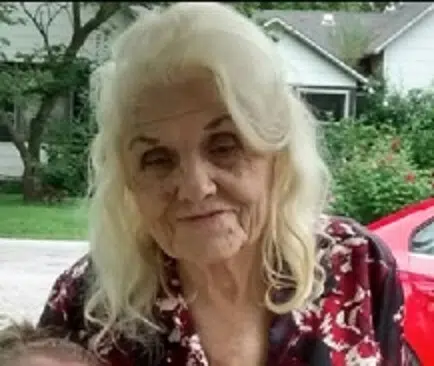 Mamie Whipple, 87, of Shobonier, passed away at 9:08am, Wednesday, May 25, 2016 at Carle Foundation Hospital in Urbana.
A Funeral Service will be held at 1:00pm, Saturday, May 28, 2016 at Hohlt & File Funeral Home, Vandalia with Rev. Pete LeDuc officiating. Visitation will be held from 11:00am-1:00pm prior to the service at the funeral home. Burial will follow in Farmers Cemetery, rural Shobonier. Memorials may be made to the family of Mamie Whipple. Arrangements by Hohlt & File Funeral Home, Vandalia; online condolences available at www.hohltandfilefh.com
Mamie was born February 5, 1929 in Fairmont City, IL, the daughter of Oscar and Nora (Collins) Whipple. She was of the Baptist faith and was a caretaker for her brother Frank.
She is survived by her brothers Frank Whipple of Shobonier, Lonnie Whipple and wife Mary of Shobonier; sisters Betty Blake of Ponchatoula, LA and Ollie and husband Walter Fulcher of Dawson Springs, Kentucky; and several nieces and nephews.
She was preceded in death by her parents, sister Dolly Fulcher, brother-in-laws James Fulcher and LW Blake.