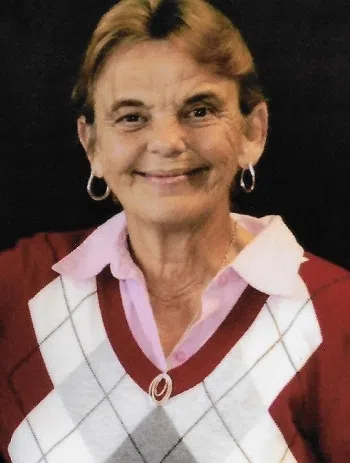 Mary Lou Bushue, age 64, of Mason, Illinois passed away at 3:00 a.m. Thursday, May 19, 2016 at HSHS St. Anthony Memorial Hospital in Effingham, Illinois.
Funeral services will be at 12:00 p. m. Saturday, May 28, 2016 at the Mason Christian Church with a one-hour viewing prior to service. Mark White will be officiating. Burial will be at the Leith Cemetery of rural Mason, Illinois. Visitation will be from 6 to 8 p.m. Friday, May 27, 2016 at the Pagel Funeral Home in Edgewood, Illinois. Memorials may be made to the family to offset expenses. Online condolences may be expressed at www.pagelfuneralhome.com
Mary was born in Effingham, Illinois to Robert and Phyllis (Layton) White. She married Ray Bushue on May 8, 1999 in Mason, Illinois. She was a member of the Mason Christian Church where she volunteered with the helping hands program. Mary also loved crocheting, wild flowers and spending time with family and friends.
Mary is survived by her mother, Phyllis Weber; one son, Shane Eskew (wife Becky) of Mason, Illinois; four daughters, Rowene Barber of Mason, Illinois, Michelle Devore of Murphysboro, Tennessee, Emily Lawrence (husband Jake) of Mason, Illinois and Nicole Crubaugh (husband Dave) of Effingham, Illinois; step daughter, Mindie Bushue of Salem, Illinois; one brother, Steve White (wife Cathy) of Mason, Illinois; two sisters, Judy Varner (husband Gary) Waskom, Texas and Denise Croft (husband Loren) of Greenup, Illinois; 21 grandchildren and 7 great grandchildren.
She is preceded in death by her father, Robert White; step father, Mark Weber; step son, Toby Bushue.