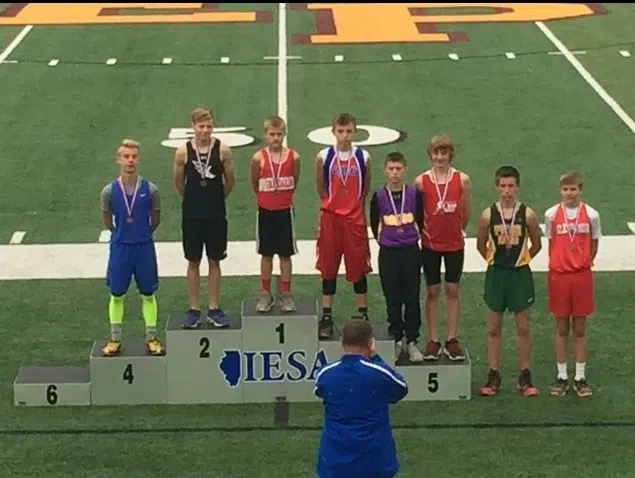 7th grader Hayden Marquardt is the 7AA Boys Pole Vault Champion. Hayden cleared 10′.
7th grader Miley Worker cleared 7′ in the pole vault to finish 16th.
7th grader Lauren Hagy ran the 100m Dash prelims but did not make it to semifinals. We do not have a time or official result yet as they were not posted before we left last night.
8th grader Cameron Withers will pole vault at 9am this morning and the 7th grade girls 4×100 relay will run at 11am today.