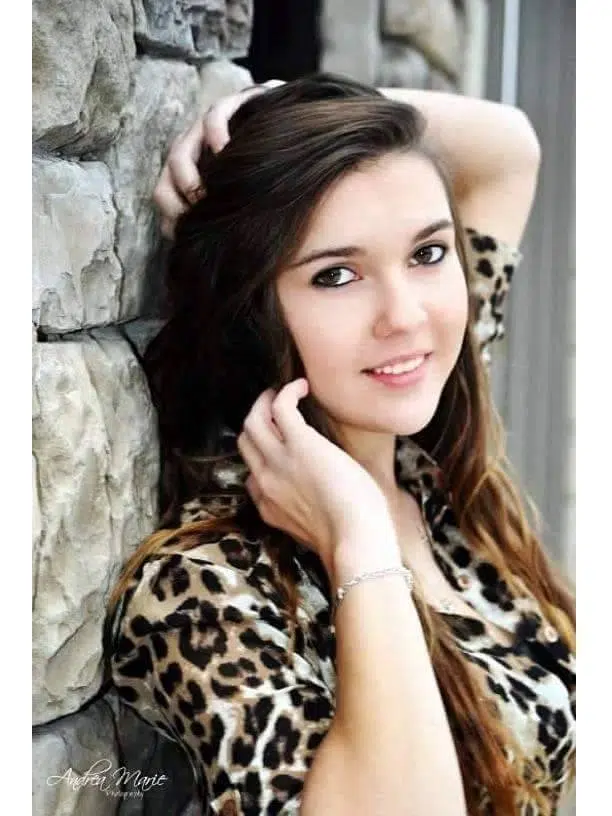 Shianne
Ranee
Ambuel, 20, of Vandalia passed away near Smithboro, IL on Saturday, May 14, 2016.
A visitation will be held from 5:00-8:00pm, Friday, May 20, 2016 at Hohlt & File Funeral Home, Vandalia.
A private family burial will be held at a later date.
Memorials may be made to the family of Shianne Ambuehl to help with funeral expenses.
Arrangements by Hohlt & File Funeral Home, Vandalia; online condolences available at
www.hohltandfilefh.com
Shianne was born April 11, 1996, daughter of Patrick and Geanette (Hans) Ambuehl.

 

She was a 2014 graduate of Vandalia Community High School and was currently a student enrolled in the nursing program at Kaskaskia College.

 

Shianne was active in school activities, mostly known for her love of cheerleading and her outgoing fun personality.

 
Shianne is survived by her father Patrick Ambuehl of Vandalia; fiancé Isac Gann of Ramsey; brothers Michael Ambuehl and Timothy Ambuehl of Vandalia
; nephew Kayden Ambuehl;
grandparents Kay Ambuehl of Vandalia, Reva DeJaynes of Pearl, IL, Galin Vaughn of Vandalia; uncle Mark Ambuehl of Vandalia; aunt Terri Oldham of Vandalia; and cousins Kayla Ambuehl and  Derek Ambuehl
She was preceded in death by her mother Geanette Ambuehl and grandfather Kenneth Ambuehl.