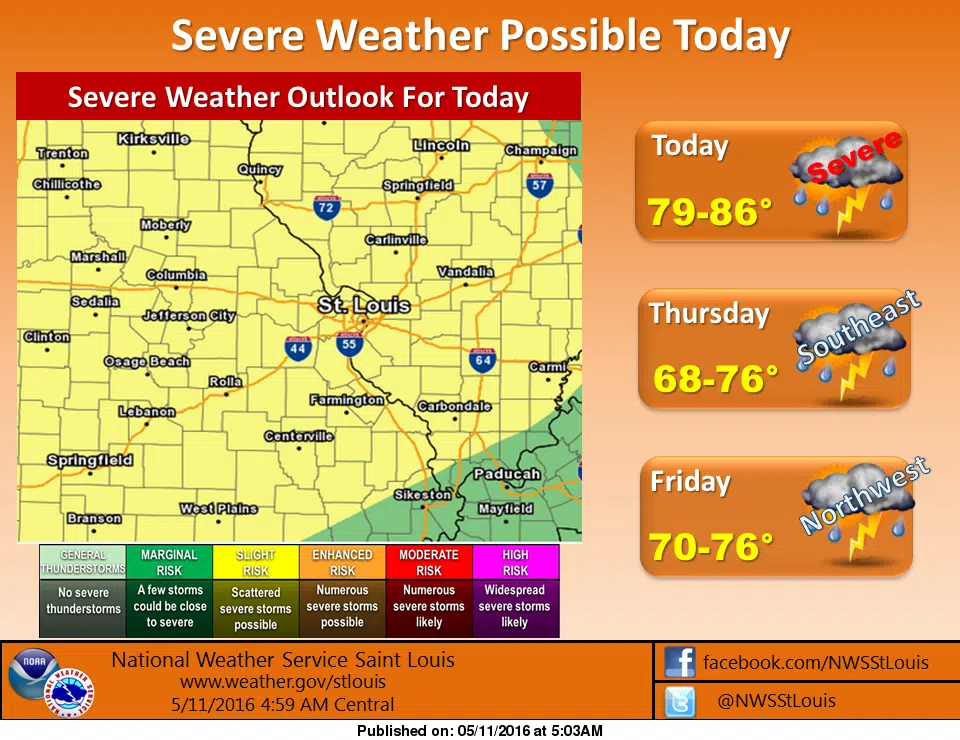 This from the National Weather Service in St. Louis' Hazardous Weather Outlook for today:
SEVERE THUNDERSTORMS ARE POSSIBLE TODAY AND TONIGHT. THE MOST
LIKELY TIME FOR SEVERE STORMS WILL BE THIS AFTERNOON AND THIS
EVENING…THOUGH ANY STORMS THROUGH TONIGHT MAY BECOME SEVERE.
HAIL IN EXCESS OF 1 INCH IN DIAMETER AND WIND GUSTS IN EXCESS OF
60 MPH ARE THE PRIMARY THREATS. AN ISOLATED TORNADO IS ALSO
POSSIBLE.