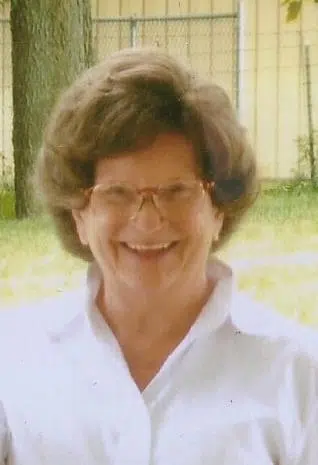 Elsie F. Wehrle, 90, of Vandalia formerly of Fenton, MO, passed away at 7:57am, Thursday, May 5, 2016 at Vandalia Rehab & Healthcare Center in Vandalia.
Per Elsie's wishes her body is being donated to the St. Louis University School of Medicine.  Memorials may be made to the First Pentecostal Church of Vandalia.
A Memorial Service will be held at 7:00pm, Thursday, May 19, 2016 at the First Pentecostal Church in Vandalia. Arrangements by Hohlt & File Funeral Home, Vandalia; online condolences available at www.hohltandfilefh.com
Elsie was born February 19, 1926 in Hanson, IL the daughter of Jesse J.R. and Pearl (Smith) Wehrle.
She was a bookkeeper for Hummert Seed Company in St. Louis, MO for over 40 years.
Before moving to St. Louis she worked at the Ft. Worth National Bank in Ft. Worth, TX.
After retiring from Hummert Seed, Elsie was a caregiver in Missouri, then moved back to Illinois and continued to care for others. Elsie was a member of the Solid Rock United Pentecostal Church while living in Fenton, MO and was a member of the First Pentecostal Church in Vandalia after moving to Illinois.
She is survived by her brother Rev. Kenneth Wehrle and wife Jean of Altoona, PA; sister Marie Laisure of Junction City, OR; caretakers John and Gayle Wehrle of Vandalia; and many nieces and nephews.
She was preceded in death by her parents, brothers Melvin Wehrle, Robert Wehrle, Delbert "Cotton" Wehrle, and Harold Wehrle, sisters Jo Sharp and Ruby Schaub.