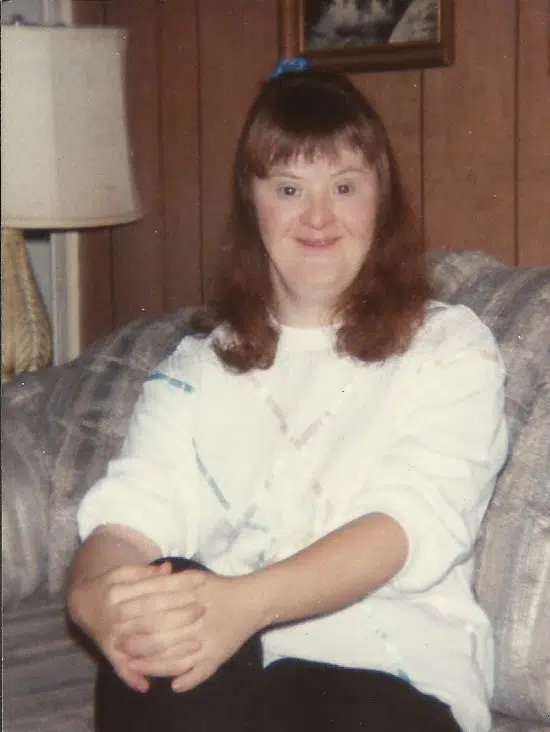 Beverly "Diane" Hans, 59, of Vandalia, passed away at 6:14pm, Sunday, May 8, 2016 at her home in Vandalia.
A Memorial Service will be held at 11:00am, Wednesday, May 18, 2016 at Northside Christian Church, Vandalia with Rev. Carl Rhodes officiating. Visitation will be held from 10:00-11:00am, Wednesday, prior to services at the church. Memorials may be made to the family of Beverly Diane Hans. Arrangements by Hohlt & File Funeral Home, Vandalia; online condolences available at www.hohltandfilefh.com
Diane was born October 15, 1956 in Aurora, IL, the daughter of Delmar and Mary Ethel (Benefiel) Hans. Diane attended the Pittsburg School and Jefferson Elementary School; she later worked for Fayco Enterprises in Vandalia. Diane loved to travel with her family especially when she got to fly. She enjoyed riding roller coasters, going on motorcycle rides, swimming, dancing and loved to listen to music, her favorite performer was Elvis.
She is survived by her siblings, Delores Daniel of Stockton, CA, Donald Hans and wife Andrea of Antioch, TN, Larry Hans and wife Leah of Loretto, TN, Dale Hans and wife Judie of Kodak, TN, Beatrice and husband Keith Hunter of Vandalia, Gale Hans and wife Laquita of Vandalia, and Brenda Hans of Vandalia, and many nieces, nephews, great nieces and nephews.
She was preceded in death by her parents, 2 nephews and 1 neice.