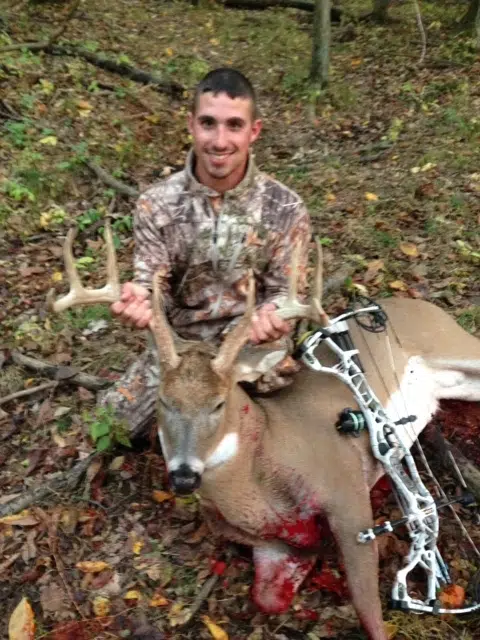 Michael Steve Waller, III, age 23, of Vandalia, IL, died April 28, 2016 at Barnes-Jewish Hospital in St. Louis. He was born July 9, 1992 in Springfield, IL, son of Carla (Sidwell) Engelbrektson and Dan Engelbrektson.
A Celebration of Life Service will be held at 11:00am, Thursday, May 5, 2016 at Northside Christian Church, Vandalia with visitation one hour prior to services at the church. Memorials may be made to the family of Michael Waller. Arrangements by Hohlt & File Funeral Home, Vandalia; online condolences available at www.hohltandfilefh.com
Michael was a true outdoorsman, he began hunting at an early age to help provide for his family, this taught Michael a true appreciation for nature and outdoors, using his skills he worked construction for Charlie Pryor Construction in Vandalia; he enjoyed boating, fishing, and kayaking amongst other outdoor hobbies in his free time. Michael was a hard worker and was known for keeping busy; he had a wonderful sense of humor and loved playing tricks on family and friends. But his true love was being a father to Eli and spending time with his family.
Besides his mother and father, he is survived by his wife, Kayla Waller; son, Eli Scott Waller; seven brothers and sisters: Monica Grigg, Cary Miller, Casey Waller, Dani Leas, Kyle Engelbrektson, Isaac Engelbrektson, and Gustav Engelbrektson; grandmothers Donna Hames and Mary Engelbrektson; grandfather Carl Sidwell; and 16 nieces and nephews.
He was preceded in death by a grandfather Kenneth Engelbrektson and nephew Easton Grigg.