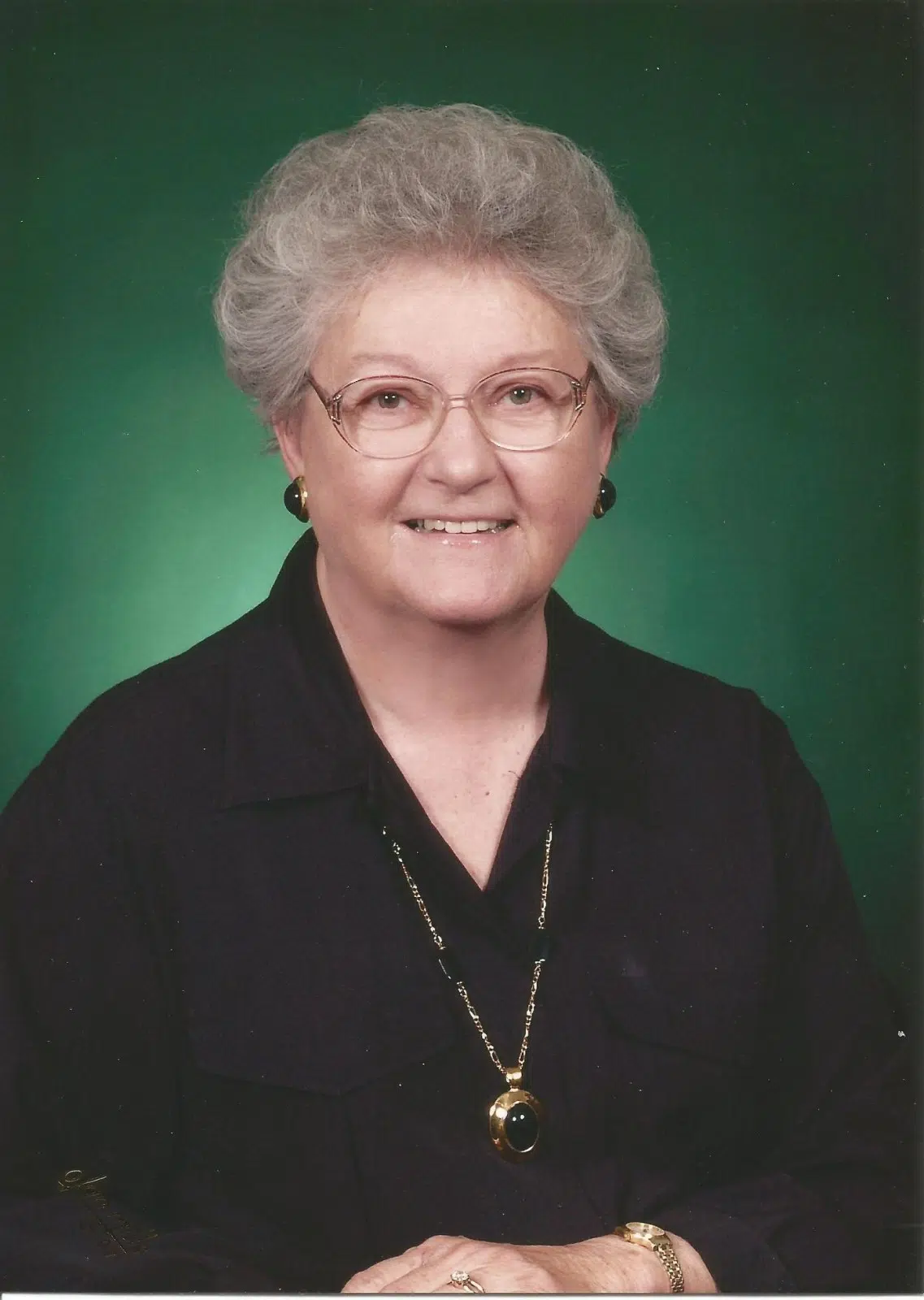 Donna L. Weiner, 86, of Glen Carbon, formerly of Vandalia, passed away on Saturday, March 19, 2016 peacefully in her sleep, with family by her side.
A memorial service will be held at 3:00pm, Saturday, April 2, 2016 at Hohlt & File Funeral Home, Vandalia with Rev. Kurt Simon officiating.  Visitation will be held from 1:00 to 3:00pm prior to the service.  In lieu of flowers memorial donations may be given to the Alzheimer's Foundation of American.
Arrangements by Hohlt & File Funeral Home, Vandalia; online condolences available at
Donna was born in Vandalia, IL November 15, 1929. She graduated from Vandalia High School in 1947.  Following her 1960 graduation from Jewish Hospital – College of Nursing (now part of Barnes – Jewish Hospital) in St. Louis, MO Donna worked in the operating rooms at Jewish Hospital.
In 1961 Donna married Dr. Joshua Weiner who had his medical practice in Vandalia.  They were married for 44 years until Josh passed away in 2005.
Donna and Josh moved from Vandalia to Hot Springs, AR after their retirement in 1990.  She enjoyed golf, gardening, Hot Springs Village Players theater club and entertaining friends and family.  Donna was a member of the Presbyterian Kirk in The Pines Church of Hot Springs Village.  In 2010 due to failing health she moved to assisted living at Eden Village of Glen Carbon, IL near to children, grandchildren and great grandchildren.
She is survived by four children Barbara Ellis of Celina, OH; Robert Wright of Edwardsville, IL; Amy Weiner of Natick, MA; and Aaron Weiner of Sacramento, CA; six grandchildren Melissa Ellis of San Antonio, TX; Kevin Ellis of Ft. Myers, FL; Christopher Wright of Plainfield, IN; Trisha Grant of Glen Carbon, IL; Timothy Wright of Colorado Springs, CO; and Tammy Wright of Edwardsville, IL; seven great grandchildren; and her brother Dale Hamby of Hot Springs Village, AR.
Donna is preceded in death by her parents Charles Hamby and Flossie (Morey) Caldwell, her husband, and one brother Dean Hamby.
The family of Donna Weiner wishes to thank the staff and volunteers of Eden Village Health Center for all the devotion, compassion, and attention given to Donna.
Online Condolences & Obituaries available at www.hohltandfilefh.com
Arrangements by Hohlt & File Funeral Home, Vandalia, IL