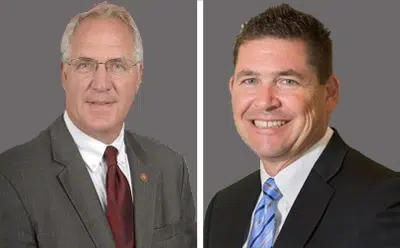 We hear again today from the two candidates vying today for the Republican nomination for the 15th Congressional District, as they were on hand for a debate on Saturday.  One thing both found some common ground on was Republican Presidential front-runner Donald Trump.  State Senator Kyle McCarter says he believes some good things are coming out of the Trump campaign.
And, Congressman John Shimkus says if you want to go for big reforms, who better to do that than Donald Trump.
As for Shimkus and McCarter, the winner of today's primary moves on to the General Election as the Republican nominee.  McCarter is trying to unseat Shimkus, who is running for an 11th term in Congress.